Logitech has announced two new versions of its Squeezebox streaming media player, the Radio and the Touch.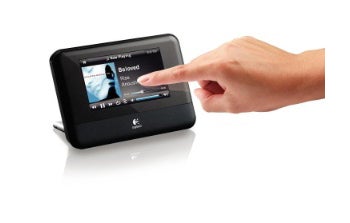 The Logitech Squeezebox Touch Wi-Fi music player has a 4.3-inch color touch screen interface. Besides listening to music streamed to the device, users can access music stored on flash drives or memory cards via a USB port and an SD card slot.
The Squeezebox Touch also promises better sound, thanks to support for higher resolution and sampling rates.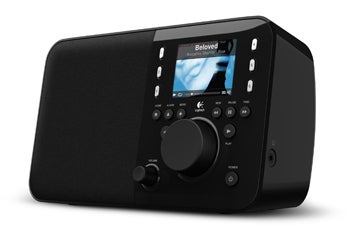 When configured, the Squeezebox Radio Wi-Fi music player lets users access Internet radio stations, as well as subscription services such as Napster, Pandora, Rhapsody, SIRIUS and Last.fm and their own music collection.
Via six preset buttons, users can go directly to an Internet radio station or a favorite playlist, and view album art, track and station information on the color screen. The device can also be powered for up to six hours using an optional battery pack.
Both devices feature integration with Facebook and Flickr.
The Squeezebox Radio will cost US$200 and start shipping in the U.S. and Europe in the beginning of September.
Users who prefer the Squeezebox Touch will have to wait until December. It will cost US$300.