AT&T is throwing iPhone users a bone by offering MMS as of September 25, but is that enough to quiet a growing chorus of angry customers upset by what they see as shoddy service? Even though many people are pouring on the hate for AT&T, the still love the iPhone, according to reports. So if the cellular network is the problem, here's a suggestion for Apple that's guaranteed to keep at least some U.S. customers happy: Cancel iPhone exclusivity with AT&T.
This suggestion is nothing new, but the need for multiple iPhone carriers in the U.S. is taking on greater urgency as frustration with AT&T grows. The same day that AT&T announced MMS availability, a story appeared in The New York Times , which was basically one big complaint-fest from AT&T iPhone customers. Dropped calls, spotty service, and slow data connections made up the majority of the complaints in the Times story, and comments from iPhone customers on blogs and other sites around the Web echoed the Times report. Discussing the iPhone situation with the Times, AT&T's chief technology officer, John Donovan said, "It's been a challenging year for us." Challenging? More like a "P.R. nightmare" as one analyst told the Times.
With a second — or even third — carrier, iPhone customers would be able to choose their own network, and the current load on AT&T's infrastructure would be reduced. This could improve service for iPhone customers who stick with AT&T, as well as those who migrate to other networks. Multiple carriers would not be an ideal situation for AT&T, of course, since the company could lose a big chunk of revenue if there was a mass exodus of iPhone customers to other carriers. But with a reportedly questionable service record and a little over two years of iPhone exclusivity, perhaps AT&T has had long enough to prove its worthiness as the only iPhone carrier in the U.S?
The problems with AT&T and the iPhone were apparent earlier this year during Apple's Worldwide Developers Conference. There were howls of derision coming from the WWDC audience when it was revealed that many international carriers would support two new features in iPhone OS 3.0 — MMS and tethering — when the new operating system launched, but AT&T would not.
MMS will finally make an appearance later this month on AT&T, but the carrier is reportedly delaying support for the iPhone's tethering feature even though other AT&T handsets have this capability already.
An Open Marriage Would Be Profitable…for Apple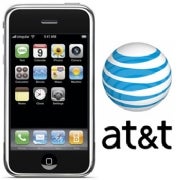 Besides customer choice and potential service improvements, another incentive for Apple to go with multiple U.S. networks can be found in a recent research note from Piper Jaffray analyst Gene Munster, according to a Barron's report. Munster says the iPhone enjoys a much higher market share in countries where the iPhone is available on multiple cellular networks. In other words, more carriers equal more iPhone owners. Since Apple knows exactly how many iPhones the company has sold throughout the world, Munster's conclusion likely doesn't come as a shock to Cupertino. But if that's the case, my only question is, "What's the holdup, Apple?"
AT&T has spent years raking in huge customer fees from the iPhone, and according to a wide variety of reports, U.S. iPhone owners aren't happy with the service they get in return. Apple needs to open the field up for the iPhone before angry customers march on — or send MMSes to — Washington asking for a government-style intervention to bring about iPhone carrier plurality for all.