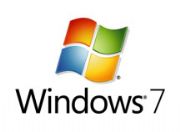 It's no secret that Windows 7 will ship before the end of the year, but a prominent Taiwanese tech executive has narrowed the release date to late September or early October, according to a Bloomberg report.
Ray Chen, president of Compal Electronics, told analysts at investors' conference in Taipei on Wednesday that Microsoft's much-anticipated OS may also ignite PC sales, which have been hit hard by the global recession. But despite his optimism for Windows 7, Chen expects that worldwide laptop shipments won't improve much over last year's global totals of 120 million to 125 million, the report states.
Compal, one of the world's largest original design manufacturers (ODMs), builds laptops for big-name computer vendors like Hewlett Packard and Acer. While Chen's comments on Windows 7 may be little more than wishful thinking, there may be some truth there. Previous Windows releases have boosted sales of PC hardware, as consumer and corporate users quickly learned that their existing desktops and laptops were too underpowered to handle an OS upgrade. Then again, Microsoft isn't exactly promising a host of new, resource-hogging features with Windows 7, but rather is pitching the OS as a more nimble program that corrects many of Vista's shortcomings. So hardware upgrades might not be necessary for users planning to dump Vista.
Another factor that may limit Windows 7's role as a recession-buster is that ugly truth that corporations simply aren't spending right now, and that's not likely to change this year. IT budgets are tight, layoffs are rampant, and Windows 7's benefits may not be apparent to enterprises that never upgraded to Vista in the first place. For many, XP's looking pretty good right now.