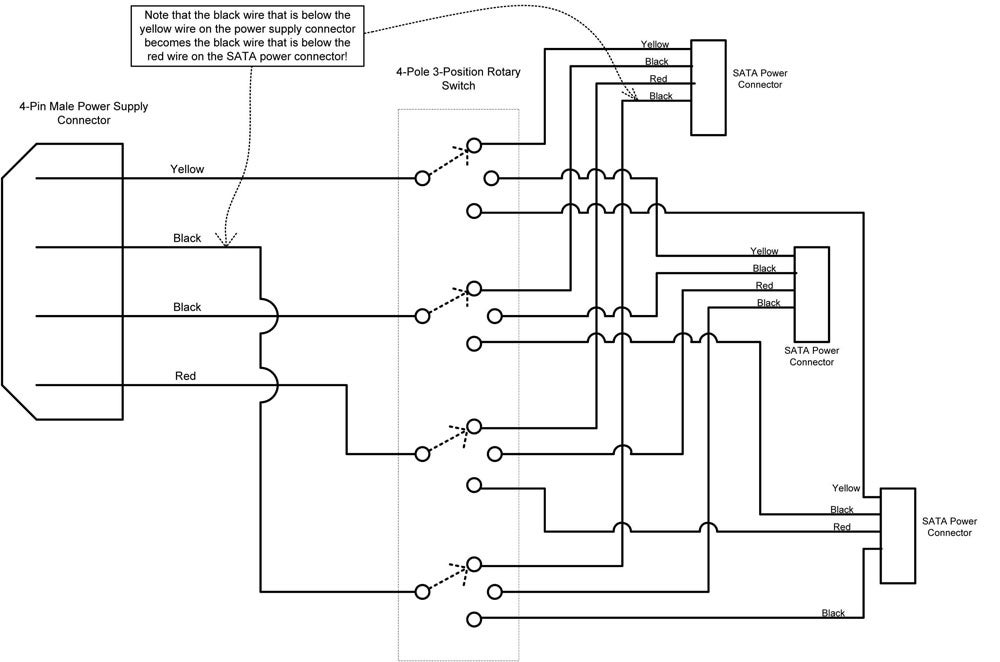 I ran across this article the other day, and since I'm a DIY geek, it totally caught my interest: ExtremeTech's guide to building your own switching mechanism for your SATA hard drives. On paper, it sounds like an awesome idea. I frequently shuffle between operating systems as a result of my daily work and general geek interests. A number of these operating systems have been installed on their respective drives after my I installed my primary Windows Vista OS on my main drive.
Since I knew that Vista's bootloader would not take kindly to this interference (especially since I needed to throw Windows XP on a drive after I installed Vista, an installation no-no.), I decided to install each operating system in a separate environment. In short, I'd unplug each hard drive, leaving the one connected drive as the sole target for the OS installation. When I need to switch between operating systems, I have to power down the computer, disconnect the current operating system's drive, reconnect Vista's accompanying drive, and power the computer back up. Frustrating? You don't know the half of it.
ExtremeTech's solution bypasses the problem of having to jump into the case to mess with SATA ports. You simply connect all the drives SATA-style, leaving a DIY switch to determine which drive receives juice from the power supply. Sounds good, right? I'm no electrician, but a number of Web commenters have noted that ExtremeTech's "Build Your Own SATA Hard Drive Switch" guide switches the grounding wire in addition to the power connections. Depending on the exact kind of switch you're using, they claim that there's a chance that you could kill your attached drives the second you flip from one selection to the other–in short, you'd be pushing a full -7V current to the drive without any grounding. That's not good.
That's in addition to the horrific problem that could plague anyone who accidentally nudges switch while the PC is fully powered up. Can you say, "goodbye data?"
If you can't live without the ability to switch between drives at a moment's notice, here are a few helpful suggestions that don't require wire strippers, solder, or a large budget for hard drive replacements:
Use the BIOS. Most modern motherboards give you the ability to turn your SATA ports on and off at will. Slam on the default "load bios screen" button when your computer boots, and just deselect the SATA ports that you don't intend to use. When your computer resets, it'll be as if they weren't even there.
Buy an aftermarket switch. They're pricy, but these starting-at-$180 switches offer the same functionality that you'd be attempting to build yourself. If that's too much cash to spend, here's a $90 model.
Buy a drive rack. This is the elegant solution to a pricy switch. You lose the functionality to switch between multiple hard drives at once. But you also lose the ugly-looking front-panel accessory in place of a hot-swappable drive bay. Take your current drive out, pop your new one in. It's as easy as that.
Go external. Dropping your drives into an external enclosure also eliminates your ability to switch between multiple drives at a moment's notice. But if you connect your external device to your PC via eSATA, you'll be running speeds just as fast as if the drive was sitting in your PC. Depending on the kind of enclosure you buy, swapping out drives can take anywhere from seconds to tens of minutes (and a screwdriver).