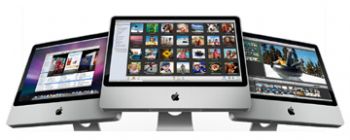 Will Apple launch a new Mac Mini, Mac Pro and overhauled iMacs this month? That's the rumor coming out of two different Apple blogs. Both My Apple Guide and World of Apple have heard from sources that Apple will be debuting new desktop hardware on March 24. The most specific information comes from My Apple Guide, which says the launch event will feature "a new Mac mini, iMacs with the new NVIDIA chipset, Mac Pros with Xeon processors along with a pleasant 'surprise'." World of Apple says their source expects the same products to be refreshed, but didn't have further details.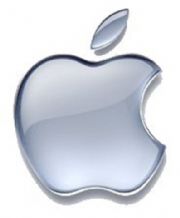 While Apple rumors seem to be a little too plentiful these days, this is not the first rumbling we've heard about an upcoming refresh to Apple's desktop lines. When the new MacBook line with the Nvidia motherboard came out last year, it set off speculation that we might see that same hardware in the Mac Mini. The Mini has not been updated since 2007, so a new design is long overdue. The iMac, on the other hand, was updated just 10 months ago, in April 2008; however, Computerworld's Scott Weintraub believes Apple is aligning its main product streams — desktop computers, the iPhone, iPods and Macbooks — for four separate product launch events each year. If Weintraub is right, then according to his schedule a desktop refresh should come by the end of this month.
As always, you can never be sure about Apple rumors. However, with Apple desktops due for an overhaul, and two separate blogs naming a date, this rumor may have more legs to it than usual
Note: When you purchase something after clicking links in our articles, we may earn a small commission. Read our affiliate link policy for more details.