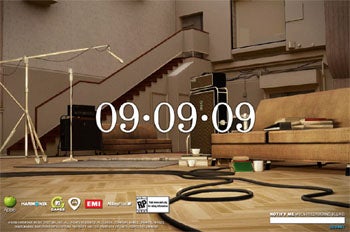 It's official: The Beatles will come together digitally this September for their much anticipated Rock Band debut. MTV Games has announced a September 9 launch date for the worldwide release of the Fab Four's interactive adventure, to be titled The Beatles: Rock Band. Originally announced in October, the game will be offered for the Xbox 360, Playstation 3, and Nintendo Wii for about $60.
A Digital Revolution
With a little help from their friends at Harmonix–the company that created the Rock Band concept–the Liverpool quartet will let you sing and play your way through all eras of its career. You'll be able to take on the role of John, Paul, George or Ringo, using either your Rock Band instruments or special Beatles-like instruments that will be offered for an additional $100.
Harmonix promises the game will be more than just another expansion pack, describing the release as a "full-grown, custom game built from the ground up." Originally, the company had indicated the game would be a standalone entity, not even a part of the Rock Band brand, but that decision has apparently been reconsidered.
Here Comes the Game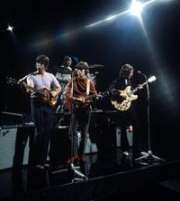 The Rock Band game marks The Beatles' first appearance in the digital domain–and the journey, you could say, has been quite the long and winding road. The battle over bringing The Beatles' music into digital stores such as iTunes has been going on for years now, and even a relatively recent settlement over royalty issues didn't work it out. Sir Paul McCartney said back in November that the talks were "stalled," and there's no telling how long that situation will last.
The Beatles: Rock Band, then, is a fairly significant step. And, in case you were worried, McCartney, Ringo Starr, and the widows of John Lennon and George Harrison all gave "their full blessing[s]" to the project. The son of longtime Beatles producer George Martin even served as the game's musical producer.
All You Need Is Cash
A pre-order campaign is expected to begin sometime in the coming months at the official The Beatles: Rock Band web site. Fans who sign up in advance will get access to some sort of "exclusive content" created by the band's parent company, Apple Corps, along with MTV Games and Harmonix.
You can't buy me love–but you absolutely can buy me this game. Come on. Don't let me down.