The PlayStation Network ramped up its offerings yesterday with the introduction of movies and television shows from NBC Universal. The content is available for PlayStation 3 and PlayStation Portable devices in the United States only, and will be available in standard definition with some titles in HD. Sony will allow you to transfer some content between devices tied to one PSN account; however, the company didn't say what that content was. According to its statement, Sony will allow you to "transfer and view certain types of content on multiple devices." The main focus will be the ability to transfer content from the PS3 to the PSP, similar to how you can sync your iPod with the iTunes library on your computer. However, you will also be able to purchase content directly from your PSP.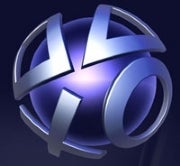 Movies from Universal Studios available at launch include Wanted, Hellboy II: The Golden Army, Death Race, The Incredible Hulk, Burn After Reading, The 40-Year-Old Virgin, and The Big Lebowski. NBC's TV programming includes The Office, Heroes and 30 Rock, as well as SCI FI's Battlestar Galactica and Eureka.
With the addition of NBC Universal to the PlayStation Store, Sony now has content from all the major studios, with nearly 6000 TV episodes and movies available. But that number pales in comparison with Xbox Live's 30,000 titles and the much wider selection of content on the iTunes Store. Sony has been trying to play catch-up in the premium content arena, and while its library may not be as wide as other retailers, it may only be a matter of time now that contracts are in place with all the major providers.
Sony's PSN may also have an advantage over its closest competitor, Microsoft's Xbox Live, because the PSN is free to access by any account holder, while Xbox Live requires an annual membership fee. Sony boasts 20 million registered members, compared to Xbox's 17 million users who have accessed their system in the last six months. Sony calls the PS3 "the ultimate entertainment platform," and claims it now has "the largest selection of movies on any gaming platform."
Sony and Microsoft are in a struggle to provide the best all-in-one entertainment device for the home as entertainment moves online. Sony relaunched the PlayStation Network Store last summer, shortly after Microsoft announced a deal to bring Netflix streaming to the Xbox. Neither side can really claim supremacy at the moment, but if Sony can increase its content, the advantage of having a portable device (the PSP) that works with, and separately from, the PS3 may just put it on top.