Microsoft has unveiled further plans for its new app store called Windows Marketplace for Mobile.
Like the iPhone App Store and Android App Market, Microsoft will give developers a 70 percent cut of app sales and will let them set their own prices. Developers will also be charged $99 annually to submit applications to WMM. The first year's fee will cover submitting up to five applications to the app store, and every program after that will cost $99 per submission. Student developers can submit applications for free through the Microsoft DreamSpark program.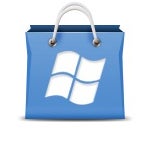 Apple also charges an annual fee of $99 to enter the iPhone Developer program, but charges $299 for companies with more than 500 employees. While WMM shares many similarities with other app stores, what Microsoft hopes will set WMM apart is its approval process. The approval process for iPhone apps has been heavily criticized. Developers have complained that Apple's method is too secretive, some applications were rejected or simply disappeared for puzzling reasons, and that the process took far too long. Microsoft, on the other hand, promises a more open system where developers can get "detailed feedback during and after the certification process of their application." In what seems to be a jab at its rival, Microsoft said in a statement that it wants developers to spend more time "writing innovative applications, and less time trying to navigate the approval process." Microsoft isn't saying when the doors open for the development program, but the company expects to start accepting registrations from developers in the spring, and for applications for mobile applications in the summer. In the meantime, developers can access application development tools at the Windows Mobile for Developers Website. WMM is expected to open for business when Windows Mobile 6.5 ships later this year. Most Windows Mobile applications will be designed to run only on Windows Mobile 6.5 or later; however, developers do have the option of making them compatible with Windows Mobile 6.1 but nothing earlier.