Apple's announcement of its official 3.0 firmware release for the iPhone and iTouch line of products was met with a mixed dose of excitement and unhappiness: Some welcomed long-awaited features like copy-and-paste functionality and stereo Bluetooth, while others decried that Apple just hasn't done enough to stay competitive against the Androids and Blackberries of the mobile world. Here's looking at you, background-running functionality.
Regardless of your beliefs about the success or failure of the 3.0 firmware, you don't have to wait until this summer to try out all the new features. That's because a number — if not a majority — of these added benefits are already available via third-party and Apple Store applications. Don't believe us? Jailbreak your iPhone and check out our list:
A note about jailbreaking: Jailbreaking your iPhone can allow it to do many things that the built-in software, and software distributed through the App Store, can't yet do. But keep in mind that jailbreaking will technically void your warranty, is a legal gray area as of this writing, and could potentially result in other problems, so jailbreak at your own risk.
Copy-and-Paste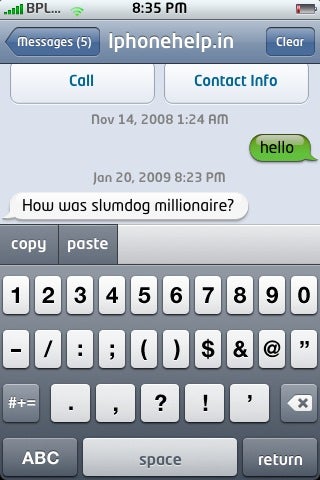 Copy-and-paste functionality is coming to the 3.0 firmware. Apple's version will undoubtedly prove to be more feature-rich than anything on the third-party market right now, but you can still tap into text-based copy and pasting using the free Cydia application Clippy. No photo support yet–or likely ever.
Spotlight Search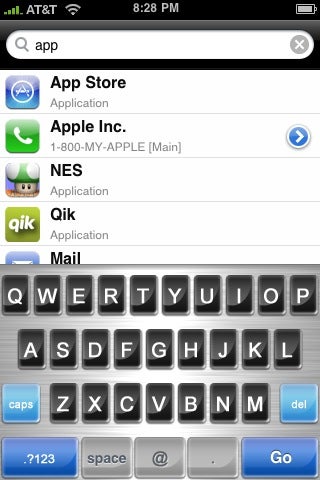 According to Apple, the new Spotlight search feature will allow you to look through all of the information that's contained on your iPhone, analogous to how Spotlight works in OSX. We've got a Cydia-based application for that, too: QuickGold. Not only can you launch your iPhone applications with the touch of a button, but you can search through your contacts, text messages, Web clips, search history… and even Google!
Tethering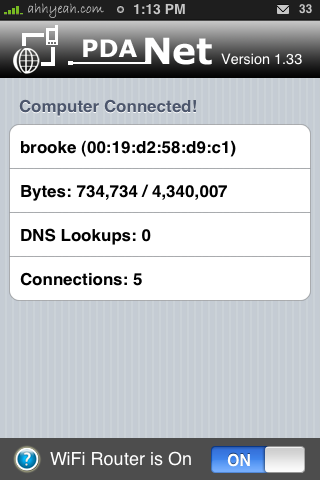 Much-awaited, the ability to bridge an iPhone's Internet connection with a PC or laptop is still in the planning stages at Apple. Apple promises the functionality will be available in the 3.0 firmware update, but there's now word as to what (if anything) AT&T might charge for additional bandwidth costs. If you're rocking a PC, then the Cydia application PdaNet is your all-in-one tethering system. Just hook your iPhone to your computer via USB cable and run the accompanying applications on both the iPhone and PC sides. Another option is Addition's iPhoneModem 2
Landscape Keyboard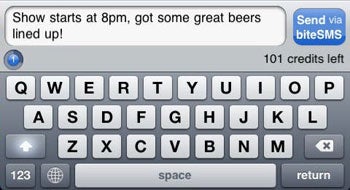 While we couldn't find an all-in-one app that opens up an iPhone to landscape keyboard interaction across all its apps, we did find a few that make this work across specific applications. Check out the Cydia-based application iRealSMS or BiteSMS for landscape-based SMS messaging, and the iPhone Store-based TouchType for e-mail landscape typing. Unfortunately, none of these three applications are free. You win this round, Apple.
MMS Messaging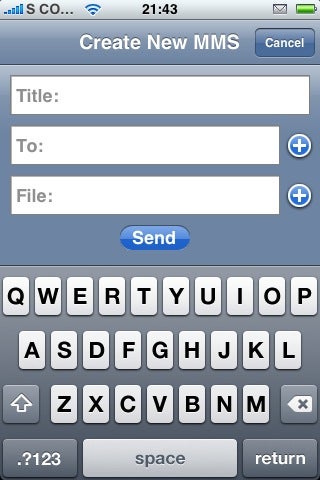 Sending a a multimedia text message instead of using the iPhone's built-in e-mail makes us scratch our heads, but Apple is nevertheless building this feature into the iPhone 3.0 firmware. The Cydia-based, $8 application SwirlyMMS is one of the better apps that mimic this functionality, but it doesn't work very well (if at all) on the AT&T carrier. You could always just e-mail the number of the person you're trying to reach, which would convert the multimedia portion of your message into an MMS on their end. Your friends could either send you an e-mail in return, or you could use the $4 application Get MMS–found on the official App Store–to view and save incoming MMS messages without having to use AT&T's Web interface.
On the next page: Calendar Subscriptions, Stocks, Bluetooth file transfers, and synchronized notes!
CalDV and ICS Calendar Subscriptions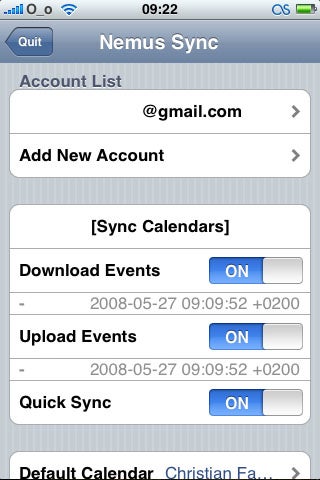 Hmm. It's nice that the iPhone will now support subscriptions to Google, Yahoo, and iCal calendars. Here's one better. The Cydia-based application NemusSync lets you perform two-way synchronizations between your iPhone and your Google Calendar. To get all of your calendars onto your iPhone, subscribe to them using a single Google Calendar account and let the free application pull down any updates right onto your iPhone.
New Stocks Application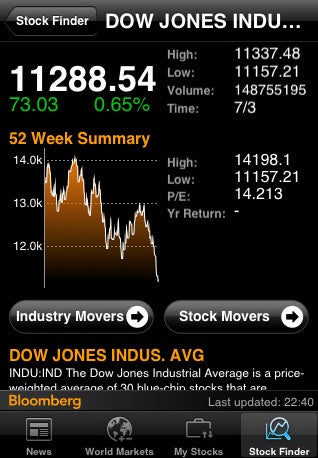 Apple is packing a new version of its Stocks application into the 3.0 firmware update, adding additional information and related news to the stocks you've selected. Only, these features have been a part of any number of official App Store applications for some time now. Most of these apps require a one-time fee to use. But if you're just looking for a Stocks application that combines chart-watching with related news, check out Bloomberg.
Bluetooth Blowup
The new 3.0 firmware will include support for Bluetooth-based peer-to-peer networking as well as the long-awaited stereo Bluetooth functionality. These are difficult tasks to replace with software, so we had to find an in-the-ballpark Bluetooth application that promotes similar functionality. Fire up Cydia and check out iBluetooth, which allows you to make file transfers across devices using, well… Bluetooth. You can also grab SweetTooth, a stumbler that scans for nearby Bluetooth-broadcasting devices.
Note synchronization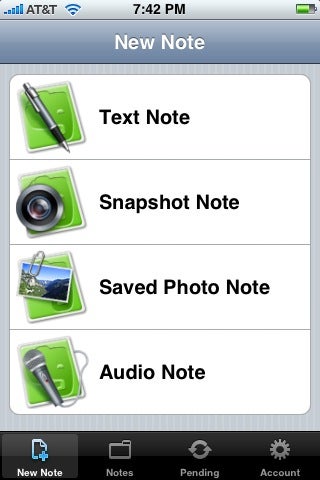 Frustrating is the situation of updating to new iPhone firmware, only to realize that you forgot to save all the notes you made in the device's Notes application. The 3.0 firmware will now synchronize these notes with your desktop, but you can also do so using the free App Store application (and online service) Evernote or the $25-per-year application/service Remember The Milk. The Cydia-based app iPhoneNotes is a great notes synchronization tool for Mac users that doesn't require a separate online service to act as a central hub.
Shake It
Polaroid pictures, get ready: You can now enable the Shuffle mode in the iPod section of your device by merely shaking it as if it were an unruly can of pop. Other applications that blend physical gestures with common iPhone uses include the Cydia-based mCoolPhone, which lets you shake your phone to answer a call or flip it upside-down to hang up. For music enthusiasts, there's Pocket Touch, which lets you control your iPhone's jam session by swiping or tapping your finger in various ways.
On the next page: Parental Controls, Audio Recorders, and turn-based GPS navigation!
Parental Controls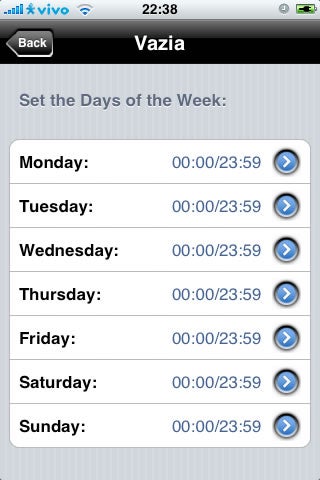 Apple wasn't very specific on the "extended parental controls" it was pushing into the 3.0 firmware release. However, you can use a $12 Cydia-based application called iBlacklist to create white and black lists of who's allowed to call / forbidden from calling an iPhone. You can then schedule the activation of these lists according to certain time intervals–perfect for keeping the kid off the iPhone during school hours.
Audio Recorder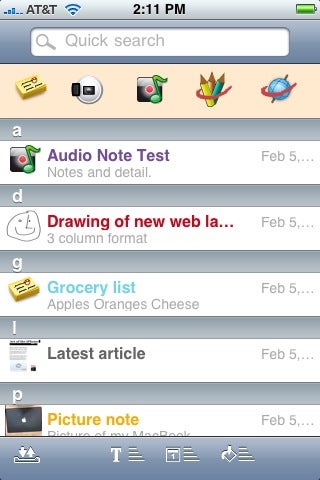 Finding a free application to mimic the 3.0 firmware's new audio recording feature is tough. The Apple Store-based Evernote application allows you to create audio memos, which you can upload and save to the online service. And the free YouNote application lets you draw, text, or record notes straight to your iPhone. Cydia's counter is Cycorder, although this app is more geared for taking videos with your iPhone than direct audio notes. Unless you want to pay anywhere between $1 and $5 for a solid audio recorder Apple Store application, YouNote might be your best bet.
Turn-based GPS navigation
Finally, the iPhone's included Maps application takes a page from nearly every single GPS device imaginable by offering turn-based navigation. However, a free Cydia application called xGPS not only mimics this functionality, but it offers location bookmark functionality, English voice instructions, and incorporated Google terrain maps for outdoor adventurers. In short, xGPS turns your iPhone into a GPS.