If you've ever heard the cries of a Gnome Death Knight, you know the work of voice actor, Dino Andrade. If you've ever watched an episode of Battlestar Galactica (the original or the new series), you've seen Richard Hatch. But what do these two guys have in common besides being staples of a dork diet? They're bringing geeks together to find love–and to form a multimedia social network. Seriously.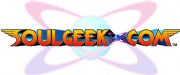 It sounds like a joke at first, but think about it: Do you go to a bar, wearing your nerdliness on your sleeve? How does that work out for you? SoulGeek.com is the brainchild of Andrade, who came up with the idea in 2006 while standing in line for a Battlestar Galactica event with his then-girlfriend. "A young gal saw us hand-in-hand and said, 'I hope I can find a geek of my own here.' When I heard that, all these horrible memories flooded back." There was the loneliness of being a widower ("The love of my life, Mary Kay Bergman, passed away in 1999, and it tore me up for a long time.") and of searching online for someone equally geeky to share his life with. That's when he got that Field of Dreams-like vision: Build a nerd dating site…and the fanboys will come. Now, SoulGeek is 16,000 strong and growing by 1000 new members a month; they hail from the United States, Mexico, Australia, England, Spain, Canada…and even a couple of stray nerds in Belize.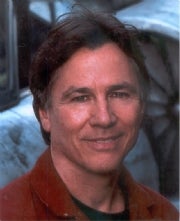 But how does Richard Hatch (aka the "OG" Apollo, aka Tom Zarek) factor into all this? While Andrade helped those who were looking for love, Hatch envisioned a network of Web sites for sci-fi fans–something that would be more than just a way to bring like-minded nerds together. "The networks are scanning YouTube, looking for fresh new ideas, and I wanted to create a home where people can hang out and share their own ideas with others," says Hatch. "Whether it's a graphic novel, Web comic, Webisode, a series to pitch and develop it further–even upload their videos to our site."
When the two met at a convention, everything seemed to fall into place. "Dino was doing something that I wanted as a component of my online project…but he already had a good foundation to build upon," Hatch says.
Andrade's foundation included community audio/video chat rooms, user content areas, and the beginnings of a community component. "If you want to be in digital special effects, animation, voice-over acting, or graphic arts, we have industry gurus offering free advice." Besides his sci-fi street cred and ideas, Hatch plans to bring his seminars, his workshops, and maybe a talk show over to the new network. And now, Hatch and Andarde are hoping to build something that's bigger than the two of them.
"SyFy [[editor's note: Ugh. Really? Was Sci-Fi Channel such a horrible name?]] has a lot of reality programming. From the fan's perspective, though, I don't think it gives them what they are looking for. I envision this larger project that really looks closer at the world that matters to the fans of the genre: books, movies, and ways to upload new shows and story ideas to this larger network."
The network idea isn't stopping there, either. Hatch and Andrade look at sites such as Disney's Club Penguin and see the possibilities of a 2D avatar-based environment where members can meet up for further nerdly endeavors. Hatch was quick to note that browser-based Flash and 3D games are possible content for the network as well. "When I go to conventions, I always think it's great being amongst my people," Hatch says. "I want people to have that same feeling by going to one place. Its time really has come because it's someplace that I want to go."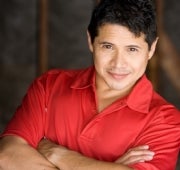 How far along is this project right now? Andrade says, "Stage 1, SoulGeek.com, is already up and proven successful. What we are doing now is moving forward with a major retooling and upgrading of the current site as well as actively developing the infrastructure of the mass community-based expansion." He adds, "We're expanding and enhancing beyond a dating site into what will essentially become SoulGeek Nation."
All this planning doesn't come cheap, though. Hatch and Andrade are looking both to their loyal community and to committed investors. "The fact is we've come this far without outside investment and not sure we really need it, but we are exploring the option of outside investment for the next couple of stages," says Andrade.
Will this scrappy startup get into orbit? Well, Dino is a believer–you can almost feel the fire when you speak with him. And he's teamed up with like-minded geeks on this personal mission to help bring people together. As Andrade puts it: "I want to create something that's going to outlast me."
[Of course, talking with Hatch, the subject turned to Battlestar Galactica's series finale and the fate of Tom Zarek. I'd never have forgiven myself if it hadn't. For more on that, click through to the next page.]
Battlestar Galactica's Richard Hatch Talks
On going from being the good guy (Apollo in the original series) to playing an antihero (Tom Zarek): "There's nothing better than being an actor in a show they love. I've never played a character as much as I loved playing Tom Zarek. As an actor, you're always looking to play enigmatic, challenging, complex roles. Zarek–like many of the characters on this show–isn't black-and-white. We've all gone through some trauma at some point that changes how we see the world. Here we have a political revolutionary idealist that stood up for human rights and suffered for 25 years in prison because of it. I played Zarek as a flawed good guy. He's a damaged idealist with little faith in government and the powers that be.
"BSG was very much about dealing with a post 9/11-type scenario where democracy–a fragile institution–can easily be lost out of fear. I think BSG explored how easily that could happen and how even good people do bad things…but with good intentions."
On Tom Zarek's back story: "One thing [the show] didn't do was give a lot of context and backstory for Zarek. There's a four-part series exploring that in Dynamite Comics. It filled in blanks about him losing his family, his friends, and how people were imprisoned on his planet. He really did grow up in that wartime environment, and I wove that into the character as time went on.
"You never got enough to know his motivation from the show by itself…he remains a bit of a mystery. But this is a show that only has 46 minutes and a huge ensemble cast with complex, interesting characters. In the three-and-a-half years they had, they fleshed out as many people as they could.
"I'm doing a new Battlestar comic for TokyoPop based on the stories of Tom Zarek when he comes back from new Caprica and he's been in prison. Basically, they talk about these long, drawn-out trials, but there' no back story. That's how these comics will fill in the blanks. You'll see the press coming out on that in about a month."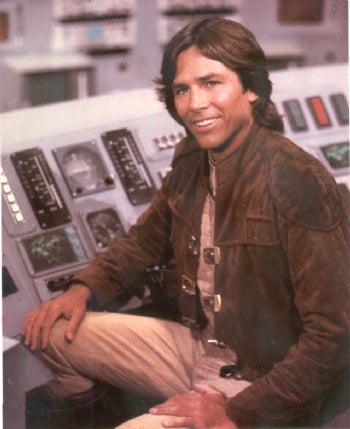 On keeping very busy after Galactica: "I'm working on this show called, "Who the FRAK is the Real Richard Hatch?" which is covering my 40-year journey in this business. Everything from acting jobs to project pitches and the Battlestar-themed vacation Galacticruise.
"I'm also working on Great War of Magellan. It's an epic space opera that is incredibly deep. Honestly, I worked on this because it's the kind of story I want to see. I created a couple of trailers to promote this new story IP and concept. I tried this approach a couple of years ago when I was struggling with Universal to bring back Galactica. What I realized after that was I needed to develop something and create all these things around it. I've created an RPG, a graphic novel, a series of three novels–I wanted to be able to present it in many different forms and ways. It's probably only in the past six months that I started talking to investors. And taking it to the next level."
On the end of the journey: "Why do so many other shows last so long and yet Galactica keeps leaving way too soon? It's better to leave them wanting, I suppose, but the potential…the story's potential is unlimited. It's sad to see a show as well done as this is ending its run. We've signed nondisclosure statements, so I can't tell you anything about the finale, but I will say that [Ronald D.] Moore did an incredible job with the ending. As a fan and actor in the show, it's been a life changing experience for me. A great cast. A great crew.
"This is an extraordinary journey that can't be repeated. Honestly…saying goodbye is tough, I'm going to miss watching it."
The 2-hour series finale airs Friday night on the Sci Fi Channel.
Need even more nerdity? Follow Casual Friday columnist and PC World Senior Writer Darren Gladstone on Twitter (gizmogladstone) for random reviews, odd links, and time-wasting tips.