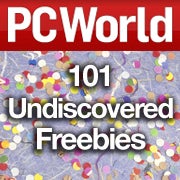 You have a good system, but you can always improve a PC's performance.
We've come up with six free utilities that will fix your Registry, power up your Windows Clipboard, record any action taken on your screen and turn it into video, and manage and defrag your hard drive.
BEST BET Advanced SystemCare Free: This download can speed up your system by fixing your Registry, removing spyware and junk files, killing unnecessary programs that run on startup, and more. It even offers a one-click option that automatically finds all problems and fixes them. (This program also installs the Yahoo Toolbar by default, so if you don't want that, uncheck the appropriate box during the installation process.)
Clipboard Help and Spell: Windows' Clipboard is anemic, nearly useless, and brain-dead. Power it up with Clipboard Help and Spell, which keeps a list of the text items you copy to it so that you can retrieve them later. This download also checks spelling, and lets you organize your clips in folders.
Defraggler: Not happy with the defragmentation utility that came with Windows? Neither are we. Defraggler is better than Windows' own defragment utility in several ways. First off, this download scans your disk faster, which anyone with a large hard disk will certainly welcome. In addition, it can defragment individual files instead of your entire hard disk, and it's more entertaining to watch than the built-in utility.
Drive Manager: If you have multiple drives on your PC, including removable USB thumbdrives, various media card readers, CD and DVD drives, and network drives, life is complicated. This simple download cleans things up. It quickly identifies all of your drives, and shows you the type of each. You can also see at a glance the capacity of each, how much of each is used, and other vital information. If you have any SMART-enabled drives, you can peer deeply into them, seeing their temperature, model and serial number, and other details.
Recuva: Have you accidentally deleted a file, removed it from the Recycle Bin, and then realized you actually wanted to keep it? Despair not–this download will do its best to help you recover the file. The app scans your system for files that have been deleted, lists whatever it finds, and shows you the likelihood that you can recover it. Simply select the files you want to recover, and the software does the rest. (Recuva installs the Yahoo Toolbar by default, so if you don't want that, uncheck the appropriate box during the installation process.)
ScreenToaster: If you need to record what happens on your screen for any reason–to show how an application works, for example–try this simple-to-use Web service. Head to the site and press Alt-S, and it records every action you take. Press Alt-S again, and it stops. You can edit what you record, including adding titles and audio. You can then upload your video to the ScreenToaster site or to YouTube, or download it to your PC.
More Free Stuff
Next: Great PC Tweaks
A Richer PC Experience
To tweak or not to tweak? We think these six downloads will put you in tweaking mode.
Here are some of the newest and coolest things to do with your system. You can optimize Windows Vista, gain a bigger viewing experience on your monitor without buying a new one, or give a PC a Mac-like dock to get quick access to your most commonly used software.
BEST BET Wubi Ubuntu Installer lets you easily install Ubuntu Linux on your PC as a dual-boot option. It's Linux without installation pain–or a new PC.
With RocketDock you can add a Mac-like dock to a Windows PC to gain quick access to commonly used apps. This excellent docking software makes Vista more fun to use.
To rev up your machine and eliminate unnecessary system overhead, try StartUpLite, which streamlines your PC's startup function after just a few mouse clicks.
360Desktop, true to its name, creates a desktop 360 degrees wide that gives you lots of space. With its help, you can have breathtaking vistas that don't require buying a bigger monitor.
In Ultimate Windows Tweaker you get 150 ways to optimize Windows Vista, in one interface. The app is organized into seven categories, giving you easy access to all the tweaks.
Vista Services Optimizer kills unneeded services running in the background in Vista. Everyone complains that Vista is too slow–here's how to speed it up.