For this week's Casual Friday column, Richard Hatch of Battlestar Galactica went on to talk with us about a social network — and dating site — for nerds that he's working on with voice actor Dino Andrade. And, of course, about the end of series he's been attached to for 30 someodd-years. But today, as the season finale is set to air, we've come across a Frakking load of superfans online. Here are a couple of our favorites:
The Battlestar Galactica "Song":
A Battlestar Galactica Mod for Homeworld 2:
A slightly lighter intro to Galactica:
A guy with a tricked-out BSG-modded PC: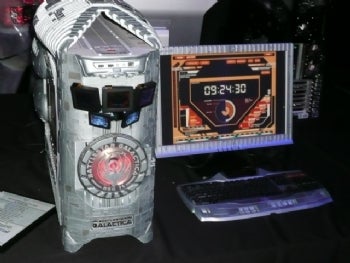 And my personal favorite: A FREE downloadable space flight sim for BSG.