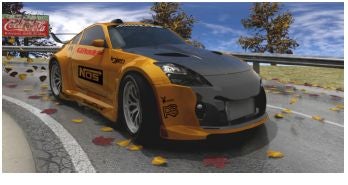 Imagine playing what looks like an Xbox 360 game — on a $100 cell phone. That, according to Remi Pedersen, graphics product manager at ARM, is exactly what could be possible as soon as winter 2009 with its new higher-end Mali-200 and Mali-400 processors.
Even though he won't discuss individual chip prices, Mali mobile GPUs are already showing up in some phones. The 65nm Mali-55 is a first generation core in LG Electronics' Renoir phone. Partnered with an Arm CPU, that phone runs Flash, but has no shader capabilities. But at least it gets some props for being a tiny OpenGL ES GPU — good for 3D gaming. (For a little perspective, the iPhone supports OpenGL ES 1.1 as well.)
Pedersen promises 4x Anti-Aliasing out of Mali — and up to 16x without taxing the system too much. But give it a few months and expect to see handsets rocking the Mali-200 GPU. This is where it'll get interesting: OpenGL ES 2.0 is completely shader-based, a subset desktop code. Difference is, it removes cluttered code but keeps vertex and pixel shaders. It'll run 16 million triangles/second, 275 million pixels/second. And, yep, it'll be able to run Flash and Java games.
The Mali-400 has the same basic performance, according to Pedersen, but is multicore scalable: From a single-core 100MHz mali-400 scaling up to quad-core at 300MHz. It can even scale to produce 1080p resolutions. (ARM even gave me a projected chart for how they see the market going in the next few years).

Considering the potential horsepower I had to check, but Pedersen tells me that, "If you're targeting a low-powered design, I doubt we'll see phone overclocking. It sure would be interesting to see, though."
What I find equally interesting is the work around a software engine. Before the handset design is fixed, ARM is working closely with several 3rd party developers. "It gives us a better view of how different systems will perform. Take feedback from developers to create the next gen CPUs and the silicon partners." Developers usually come late to the party, they get a handset and have to figure out what to do from there.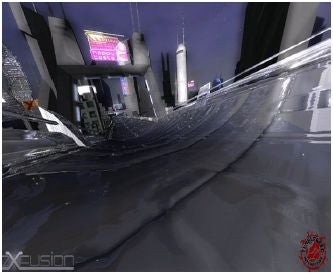 But at the Game Developers' Conference in San Francisco this coming week, Pedersen gave me a tease to show what the GPU can do: We'll be able to see a port of Project Gotham Racer (Xbox 1) running in OpenGL ES. "Performance-wise, it runs like the original Xbox, but feature-wise it looks like an Xbox 360 title," he says. I can't wait to see what else they have on display.