The Xmarks Firefox add-in is the latest iteration of the popular Foxmarks add-in, which lets you synchronize your bookmarks and passwords across multiple computers running Firefox–even those that run a different operating system.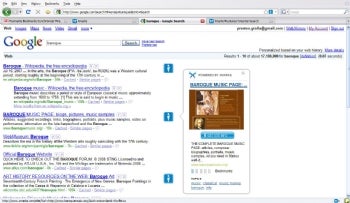 But this add-in does far more than Foxmarks. Consider it a "super-set" of Foxmarks, which does everything that Foxmarks does, and much, much more. For starters, when you do a Web search, many of the sites that appear in the search results will have an Xmarks icon next to them. Click the icon, and you'll see a popup with thumbnail of the site, a brief description of it, the site's popularity among Xmarks users, site reviews, and other information. (Only sites that have been bookmarked and reviewed by other Xmarks users appear, so over time, more of them will have the icon and associated information, as more people use the program.) Click the Get Site Info in the popup, and you'll go to a Web page with more information about the site, including similar sites, and complete reviews.
In addition, when you bookmark a site in Firefox, you'll see a suggested list of tags, which are based on how other Xmarks users have tagged that site. That makes it easier to search through your bookmarks, because your sites will be more comprehensively tagged.
Note that you can install it even if you have Foxmarks installed, and it will upgrade over your existing version of Foxmarks, and will already have your user name and password. It will continue to sync and back up your bookmarks and passwords, even with other PCs that use Foxmarks on Firefox rather than Xmarks.
Eventually Xmarks will supersede Foxmarks and replace it. For now, though, Foxmarks will continue to exist.