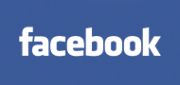 Facebook says it will tweak its homepage in the coming weeks in direct response to user uproar over recent designs changes. The social network caved to customer feedback against the site's recent improvements and says it decided to listen to the millions asking for less change.
Chris Cox, Facebook Director of Product, posted last night on the Facebook Blog a lengthy explanation of the features the social network is going to look into tweaking after the colossal user feedback. The most changes will be seen in the users' streams, which will finally get live updating and friend list filters.
"Redesigns are generally hard to manage, in part because change is always hard and in part because we may miss improvements that any individual user may like to see," said Chris Cox in his blog post. This week, change was hard on almost two million Facebook users, which joined petition groups campaigning against the site's latest improvements.
The stream, the central dashboard on the main Facebook page, is the part that will see the most significant changes. Facebook claims that this is where the most user feedback was focused on, so they decided to concentrate on "improvements immediately and over the next several weeks."
Live stream updating "will be adding the ability to turn on auto updating in the near future so you no longer need to refresh the page." Also, if one of your friends is tagged in a photo, it will appear in your stream. Users had to hit the refresh button on their browser every time they wanted to see new items on their stream.
Other tweaks include moving friend requests notifications and event invites to the top of the left column and a friends list which will allow users to create a new list of friends with which to filter the stream. However, application bookmarks will continue to live in the toolbar at the bottom left of the page.
Certainly most of the unhappy users will be fairly content with Facebook's decision to listen to their feedback, but critics actually think this is a bad decision. Judged by numbers, around just one percent of Facebook users complained about the site's latest redesign. Still, in numbers alone, two million sounds a lot.
But as some point out, Facebook has enforced several times now redesigns on its users and ignored their complaints. This time round though, just like with the site's Terms of Service, the number of users complaining grew tenfold (around 200,000 last year and just under two million over the last week) Facebook might have thought that they couldn't risk losing such a large number of users.