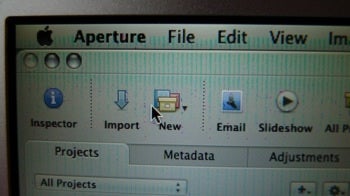 Apple has released a new graphics firmware update for its new MacBook Pro 17-inch laptops, addressing the issue of vertical lines appearing on the display. A percentage of MacBook Pro 17-inch users were affected by this problem shortly after the laptop became available.
Earlier this month, dozens of users of the new unibody MacBook Pro 17-inch complained on Apple's discussion board about green lines and vector-like abnormal display issues when using the NVIDIA 9600 GT discrete graphics processor or when the laptop overheated.
Weighing in at just 770KB, the MacBook Pro Graphics Firmware Update 1.0 released by Apple on Wednesday is prone to solve the issue with the appearance of the vertical lines or distorted graphics on the notebook's display. It appears that only MacBookPro 17″ laptops manufactured sometime in February this year were affected by the problem, however, Apple did not confirm any of these details.
Apple has also been scarce on details regarding how it fixed this problem. Several users claimed an overheating of the laptop caused the green lines to appear while for others the problem occurred even when the notebook was running cool. Reports now show that this issue is solved and the green lines on the display disappeared after the firmware update.
The 17-inch unibody MacBook Pro was launched in February 2009 and inherited the latest Apple design cues from its smaller siblings, the MacBook Pro 15″ and the 13″ MacBook (updated as well in October 2008). Besides a larger body and bumped-up specs, the 17-inch MacBook Pro features a non-user removable battery which claims up to 8 hours of battery life on a single charge.