Looking to scoop up a PlayStation 2? Starting tomorrow, April 1, Sony will cut the price of its gaming console to $100, down 25 percent from its current price of $130. Today's announcement is the third price cut for the PS2 since Sony's first discount in 2002.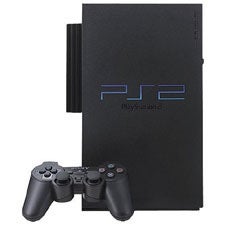 Rumors had swirled in recent days that Sony was set to make a major PlayStation 3 announcement today. Industry watchers speculated that the company would announce a brand new browser, online content for the PS3, or perhaps a release date for God of War III. But the biggest rumor was that the PS3 was getting a $100 price drop as a way for Sony to improve slumping sales. In the end, it turns out that the rumor mill was way off.
According to December 2008 figures from Nielsen, the PS2 is still the most popular gaming system in use today. For its part, Sony doesn't seem to be letting up on development for the system even though its successor, the PS3, has been out for more than three years. Sony believes the PS2 has a 10-year lifecycle, meaning new games for the PS2 should wind down sometime in 2010. By year's end, Sony says there will be 1900 available titles for the PS2, including new releases like MLB 09 THE Show and MotorStorm: Arctic Edge.
While the attention of hardcore gamers is now focused on the next generation of systems like the PS3 and Microsoft's Xbox 360, the lowered price tag might mean a second life for the PS2. Playing action-based games like Call of Duty 2 or Unreal Tournament 2004 may help you improve your vision, according to a recent study by the University of Rochester. While neither of those games are available for the PS2, enterprising users (or doctors) just might be able to find PlayStation equivalents.