Nobody likes the idea of advertising networks tracking their travels across the Web and potentially building a profile of their likes and dislikes. This free Firefox addon keeps many of these networks at bay. Targeted Advertising Cookie Opt-Out (TACO) adds cookies to your hard disk that stops 28 different advertising networks from collecting information about you. That way, advertisers won't be able to track your travels.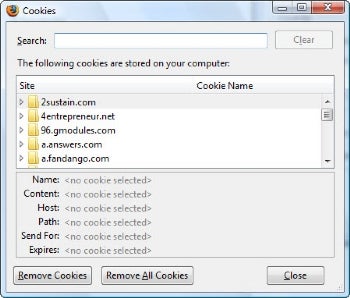 There's no interface to this Firefox addon–just install it, and it places the cookies on your hard disk. There can be some complications with it that you should be aware of. First is that in order for it to work, Firefox needs to be set to allow the placement of third-party cookies on your hard disk. To make sure it's set that way, choose Tools–>Options–>Privacy, and put a check box next to "Accept third-party cookies" in the Cookies section. By default, the box is checked.
Also, even if you uninstall TACO, the cookies TACO places on your hard disk stay in place. If for some reason you want to delete all the cookies TACO puts on your hard disk, you'll have to first uninstall TACO, then delete cookies from your hard disk as you normally do in Firefox, via Tools–>Options–>Privacy.
If you're a Firefox user, TACO is worth a try. In this cookies vs. cookies battle, the TACO flavor cookies are on your side.