Two U.S. senators have introduced a bill aimed at attacking a growing problem: unsolicited commercial text messages or mobile spam.
The m-Spam Act, introduced Thursday by Senators Olympia Snowe and Bill Nelson, would strengthen the powers of the U.S. Federal Communications Commission and Federal Trade Commission to fight mobile spam and would prohibit commercial organizations from sending text messages to mobile phone owners with numbers listed on a national do-not-call registry.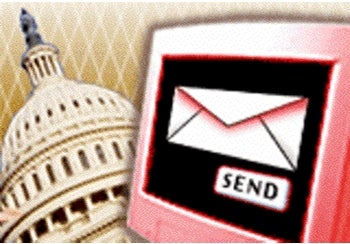 "Mobile spam invades both a consumer's cell phone and monthly bill," Snowe, a Maine Republican, said in a statement. "There is also increasing concern that mobile spam will become more than just an annoyance — the viruses and malicious spyware that are often attached to traditional spam will most likely be more prevalent on wireless devices through m-spam."
Mobile users in the U.S received about 1.1 million spam text messages in 2007, up 38 percent from 2006, Snowe said in a news release. In some cases, mobile subscribers pay up to $0.20 for each text message received and sent. Some providers allow users to block text messages.
"Spam e-mail is bad enough," Nelson, a Florida Democrat, said in a statement. "Now, we are seeing a proliferation of unwanted text messages — and consumers are getting stuck paying."
Note: When you purchase something after clicking links in our articles, we may earn a small commission. Read our affiliate link policy for more details.