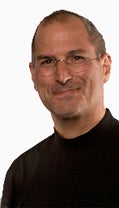 Is Apple preparing the ground for Steve Jobs' early return? Saturday's The Wall Street Journal reports that Jobs was deeply involved in important decisions at Apple, despite a leave of absence announced in January. Reportedly, Jobs still has his hands on the controls for Apple's business strategies, products, product plans, and upcoming project development.
Unidentified sources, apparently in the know about Jobs' involvement, say in the WSJ report that Jobs had a big say in the user interface for the recently announced iPhone operating system 3.0. The sources also revealed that Jobs is helping with new iPhone models and some kind of Apple tablet device — reinforcing the two most popular Apple rumors du jour.
While the Journal's report could just be a typical information leak, it seems conveniently timed to me. We're just months away from Apple's Worldwide Developer's Conference in June, and a report comes out saying Jobs is in control of the company's product line and happily developing Apple gear from the comfort of his living room. Face it, Jobs is a great resource for Apple to tap into to generate buzz in the face of what could be another snoozer at this year's WWDC. So far, WWDC hype isn't coming close to hitting the fever pitch it has in the past. Rumors of new iPhone models and a new tablet — even if they are true — are not expected to become reality at WWDC.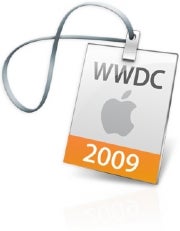 So without any shiny new hardware that leaves Apple's software rumors, which include a mildly tuned up version of OS X called Snow Leopard, and mundane iPhone features like video support, push notification, and an improbable FM radio transmitter. Granted, anything Apple launches will always have that "Apple cool" look and feel, but after the Apple fans at Moscone Center West have stopped hooting and hollering the critics could wake up and realize that WWDC was a bust–a common result after several Apple events in the past year.
So, to counter all this and put some juice back into the Apple mojo, what if Jobs is getting ready to show up at WWDC in June? So far a keynote speaker has not been announced, and that's a spot typically reserved for Jobs. Then again, Jobs may not be healthy enough to prepare for a marathon presentation and might just show up to wave and smile. An early return would also have to be cleared by Jobs' doctors.
Not only that, but Jobs' doctors are supposedly in direct contact with some members of Apple's Board of Directors, according to The Wall Street Journal. That may mean Jobs' early return would have to be cleared by several layers of Apple management who are already dealing with an SEC investigation into past company dealings over Jobs' health. Regardless of the hurdles, a Jobs appearance at WWDC would warm the hearts of the Apple faithful. And imagine the reaction if he announced an Apple tablet?