Stand back! The Palm Pre — a.k.a. the latest iPhone killer — may launch by May 17, according to several hot rumors. Responding to questions via e-mail, Sprint has apparently confirmed that the company is "in the process of providing the training for the new Palm Pre" to its employees, according to the blog PreThinking. Also, multiple online sources say Sprint is forbidding vacation time to its retail store employees during the month of May — another indication of imminent action. And adding even more buzz to the Pre is a leaked internal memo, which says Sprint stores will start to receive Pre shipments in late April to early May for a May 17 launch. However, the launch could occur as late as June 29, according to PhoneNews.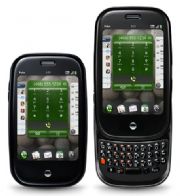 As always, it's important to take these rumors with a really big grain of salt, but considering how many blogs are coming forward with information it looks like we may finally see the long-awaited Pre by next month. This latest news also builds on a previous rumor that said Palm Pre stockpiles would arrive in Sprint warehouses around March 15. It's unknown whether Sprint is actually sitting on an inventory of Pre devices this very minute, but if you combine the stockpiling rumor with today's assertions, then the Pre's launch starts to look a little more imminent.
While speculation remains about when the Pre will hit store shelves, Sprint has already introduced its pricing plans for the Pre. Palm's iPhone rival will have a variety of price plans ranging from $70 to 190; however, the additional cost of the Pre has not been announced.
In other Pre-related news, a Palm marketing manager has said that the Pre's Touchstone charger — which charges the Pre through a series of magnets and special circuits — is actually the first in an entire line of Touchstone products.