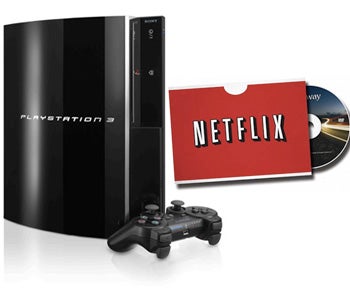 Ah, job spots, you tease us so. Credit Crunchgear for pulling this one out, acting on a tip about a Netflix Engineering Leader position whose description suggests everyone's favorite online video provider (ahem, Netflix) may be flirting with another console. Make that consoles, plural, per the job listing, which stipulates that
The gaming platforms team is responsible for prototyping, testing and building the Netflix experience for gaming consoles . We're tasked with bringing the latest generation of movie discovery and delivery technology to the gaming console platforms our growing subscribers use every day.
We are looking for a hands-on leader and innovator. We seek deep experience developing and testing media rich applications on current generation gaming consoles . Candidates will be technical, strong leaders, and execution focused. Expect to help build a small technology team to rapidly prototype and iterate on a variety of platforms …
…You have years of experience both building and leading the development of games on the current generation gaming consoles . You are familiar with several of those consoles , the technical hurdles associated with them, and the means of navigating those hurdles.
And in the posting's bullet point "basics":
Experience with digital media on embedded platforms; ideally on one or more gaming consoles .
Netflix on the PS3 makes sense from a consumer standpoint. It wouldn't necessarily clash with Sony's existing video offerings. Microsoft was still offering certain films and TV shows apart from the service last I checked. Factor in syncing with (or streaming direct to) Sony's PlayStation Portable with its nearly 17 million U.S. install base and you've got all the justification you need per audience numbers.
What about the Wii? It's only capable of 480p EDTV output, so you can forget high definition video. So what? Maybe, assuming everyone's just fine with SDTV streams. It's impossible to ignore 23 million (or so) U.S. owners, anyway. But aren't there other issues to grapple with per the Wii's MIA hard drive?
The iPhone's not a console, but it's not beyond the pale to imagine streaming videos over a Wi-Fi connection…
Oh wait a minute, yes it is. Since when is Apple going to let the competition encroach on its iTunes streaming/downloadable video vibe?
Think about it.
And here's the one "hypothetical" platform everyone else is missing: What if all this bluster is just future-proofing ado for the next generation of gizmos, e.g. Microsoft's "Xbox Next"?
For more gaming news and opinion, park your tweet-readers at twitter.com/game_on.