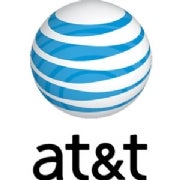 AT&T wants to remain the exclusive U.S. iPhone provider until 2011 and is pressuring Apple to extend their business arrangement that is set to expire in 2010, according to reports. Apple is tight-lipped about the talks and only will comment it has "a great relationship with AT&T," according to the source of the story, The Wall Street Journal.
It's not hard to understand why AT&T wants to hold onto the iPhone. Apple says it has sold 17 million devices since introducing the iPhone in 2007, and the popularity of Apple's iPhone doesn't show any signs of slowing. In the second half of 2008, AT&T says it nabbed 4.3 million iPhone subscribers, 40 percent of whom were new to AT&T. With the iPhone OS 3.0 launching this summer, and rumors swirling about new iPhone models, AT&T may see another influx of new customers before the fall.
However, those strong sales numbers have come at a price. We've discussed before how AT&T may be paying Apple as much as $425 for every device sold to keep the iPhone's price within the reach of most customers. In its report, the WSJ says AT&T has shelled out $1.3 billion to discount the iPhone for new customers. Talk about an Apple Tax.
But from AT&T's point of view, the privilege of selling the iPhone is worth the cost. The big telecoms are moving away from landline service and looking to wireless as the industry's future. The WSJ says AT&T has already spent $18.8 billion in purchasing wireless spectrum and smaller wireless companies as it prepares for the coming years. AT&T may also cut out the requirement that you be an AT&T landline customer to qualify for discounts on TV or broadband service.
While holding onto the iPhone may make sense for AT&T, an extension isn't in the best interests of the consumer or Apple. Let's face it, millions of people around the U.S are salivating over the iPhone, but aren't switching over to AT&T. This can be for a variety of reasons like being locked into a contract, availability of AT&T service in certain areas, and even plain old brand loyalty. Apple needs to reach out to this much larger base of customers, especially with competition coming from the Palm Pre and an anticipated slew of devices coming loaded with Google's Android platform.
Opening up the iPhone to other carriers also has the potential to reshape the American wireless market. With so much hype behind it, Apple is in a position to dictate terms to service providers. Carriers could end up offering competing rebates, free devices, or other goodies in order to satisfy your iPhone lust.
I hope AT&T's time in the iPhone limelight is fading. It's time Apple unshackle the so-called "Jesus phone" from AT&T so we can see some iPhone competition in the U.S. marketplace.