SlingPlayer appears to be the latest victim in the never-ending saga of iPhone apps banned from the App Store. Reports this morning say that, at AT&T's request, Apple has made an executive decision to stop SlingPlayer from getting into the Apple App Store.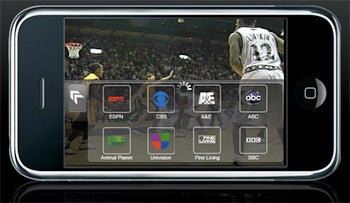 SlingPlayer for iPhone, introduced in January at Macworld Expo, conformed to Apple's guidelines for user interface. But with the iPhone crowd already clogging AT&T's data network, BoyGenius reports that the wireless carrier asked Apple to reject the SlingPlayer for iPhone application from its store.
Sling representatives say they had no word from Apple yet on the status of their iPhone app, and their Website still mentions they've "submitted the first release of our application to the iPhone App Store."
If AT&T actually asked Apple not to approve SlingPlayer for iPhone because of the potential use of large amounts of bandwidth, then the app might have to take the same route as Skype for iPhone, which allows placing calls only via Wi-Fi. If a modified version of SlingPlayer will allow viewing only through Wi-Fi, then it might actually make it in the App Store.
Meanwhile, another possible reason for SlingPlayer's ban from the App Store could be AT&T's speculated plans for its own mobile video services. The wireless carrier silently changed its terms of service at the end of March, basically prohibiting services like Sling is offering from its network.
But if AT&T won't get to keep its exclusivity with the iPhone, maybe this kind of won't happen anymore. That would allow users a bit more freedom with which apps they can get on their phone and how they actually use their (already capped) mobile Internet.
You can follow Daniel on Twitter @danielionescu