Sure, you use Firefox, but are you really making the most of it? I mean, I know plenty of users who never bother to change the home page, even though they always go straight to another site upon starting the browser. (Just make that site your home page, people!)
And then there's tabs. I've found that not everyone knows everything they should know about Firefox tabs. For example:
They're easy to create: Just tap Ctrl-T to open a new, blank tab. Or, if you want to open a Web link in a tab of its own, just click it with your mouse wheel.
They're drag-and-drop: You can change your tabs' order just by dragging and dropping them as you see fit.
They can return from the dead: If you accidentally close a tab you need, just right-click the tab toolbar and choose Undo Close Tab. (You can also press Ctrl-Shift-T if you're a shortcut junkie like me.) Presto: The last tab you closed magically reappears.
They can multiply on startup: Want to open multiple tabs every time you start Firefox? Say, one for Google and another for PC World? (Hey, can't a guy squeeze in a little nepotism?) Just open the tabs you want (and close all others), click Tools, Options, and then click the Main tab. Finally, click Use Current Pages. Now, whenever you start Firefox, those two sites will magically appear!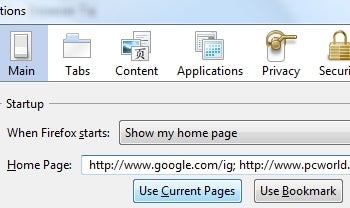 Of course, don't forget my all-time favorite tab trick: the PermaTabs extension, which temporarily makes tabs permanent.
Any tricks of your own to add? Let's hear 'em!