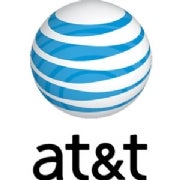 AT&T is doubling the download capacity of its HSPA 3G network just before a new iPhone device is expected to launch. The new speeds take AT&T's capacity from 3.6 Mbps to 7.2 Mbps for 3G devices. Called HSPA+, the tweaked network is currently in two test markets and will roll out across the country later this year, according to Telephony Online.
The news of increased 3G capacity from AT&T comes less than two months before Apple plans to launch the third iPhone operating system at the World Wide Developer's Conference in San Francisco. Apple is already testing iPhone devices on HSPA+, according to reports, and the faster AT&T service could arrive as soon as May 31. That's just in time for WWDC where Apple is widely expected to launch a brand new iPhone device. A new iPhone would undoubtedly send another deluge of customers towards AT&T's service, and the company is loath to repeat the problems reported when iPhone 3G first launched last summer. Instead, AT&T would be better off to have noticeable speed improvements ready just as it did when the original iPhone launched on the AT&T EDGE network in 2007.
While the iPhone figures prominently in AT&T's plans, the mobile carrier also wants to open up 3G access to a wider range of products. At the CTIA Wireless conference last month, AT&T said it was looking at a wide range of 3G devices like eReaders, digital cameras, and of course netbooks embedded with 3G chips. AT&T could shake up its subscription plans as well and is considering models like a pay-per-upload scheme for digital cameras users. That would give you a more attractive way to take advantage of online photo storage and social networking straight from your camera without paying a monthly fee.
IPhone users and owners of other 3G devices will no doubt welcome the increased speed on AT&T's 3G network, but the AT&T network actually has the potential to go as high as 14.4 Mbps. However, Scott McElroy, vice president of AT&T Mobility, says it's unlikely customers will ever see those speeds on the 3G network. That's partially because AT&T has already spent a lot of development time on HSPA+, but AT&T also wants to begin testing its 4G network in test markets by 2010. McElroy told Telephony Online there's little point in migrating to 14.4 Mbps if AT&T can go straight to 21 Mbps.