Facebook's taken plenty of flak over its policies lately. The company's shift in licensing terms this February led to a user backlash, a nearly filed federal complaint, and ultimately, a decision to let the community help rewrite the site's guiding code.
Buried in the mix, though, one group of users fears another change in Facebook's terms could prove to be even more troublesome — a change that, by a casual interpretation, appears to ban large subsets of people from using the service.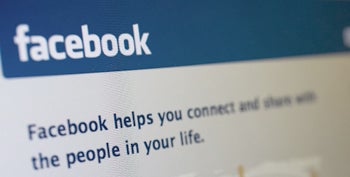 The Unseen Struggle
Suzie McCarthy introduces herself as a nerd. An NYU grad student studying comparative politics, McCarthy is passionate about international relations. That's why, when she looked carefully through Facebook's proposed new policies, McCarthy found herself doing a double-take.
"The new Facebook governance policy is not simply about privacy," she says. "Facebook has dramatically increased the amount of restrictions as to who can use the site."
The restrictions to which McCarthy refers come in clause 4.3 of Facebook's new "Statement of Rights and Responsibilities" document, one of two revised files being voted on by Facebook users this week. The section, not present in the previous "Terms of Use" agreement, states:
"You will not use Facebook if you are located in a country embargoed by the U.S., or are on the U.S. Treasury Department's list of Specially Designated Nationals."
Given Facebook's "One World" principle — "The Facebook service should transcend geographic and national boundaries and be available to everyone in the world" — McCarthy was moved to take action. With so many users in nations such as Cuba, Sudan, and Iran relying on Facebook for communication, she saw the need to stand up and address what seemed to be a dangerous disconnect.
"Internet global networking allows for the possibility of reaching past the agendas of our various home states to connect with each other. It provides a picture of Iranians within Iran other than Ahmadinejad," she says.
"Facebook must remain a networking tool allowing for the free exchange of ideas across national boundaries without linkage to a particular government or cause."
Next: Facebook's assurance
A Global Connection
McCarthy's desire to keep networking open connected her with people like Mehdi Rifai. A journalist based in Syria, Rifai found McCarthy through her Facebook group about the embargo. Rifai considers himself a Syrian Canadian, and for him, the cause immediately hit home.
"The only place that I have remained myself has been the Internet," Rifai says, noting that he's felt like a "second-class citizen" in the offline world for years now.
"The emergence and popularization of blogs allowed my opinions to be shared, and the further development of the social web … took that freedom further," he says. "That I am now being told that, since a portion of my identity is objectionable to the U.S., my freedom is to be taken away from me — [that] is very hard to hear."
Rifai is far from alone in his concern. Dozens of other Facebook users from around the globe have joined McCarthy's fight. There's Anwar Dafa-Alla, a computer engineer working toward his Ph.D. in Sudan; Sahar Tag, an architect in an embargoed country; and Hatim Al Nouwery, who relies on Facebook to keep in touch with family throughout embargoed nations. And that's just the start.
Clarifying the Clause
I contacted Facebook to gain a better understanding of the clause and its addition into the service's terms. At this point, you may be expecting a drawn-out battle between two opposing sides. That expectation is about to be squashed.
The addition of the "embargo" clause was a matter of legal protection, a Facebook representative tells me. The network's intent, he assures, was never to prevent users like Mehdi Rifai and Anwar Dafa-Alla from keeping in touch with their family and friends. As such, the company is clarifying its position.
"To be in compliance with U.S. law, we need to prohibit commercial activities from embargoed countries," explains Facebook spokesperson Barry Schnitt. "We have allowed, and plan to continue to allow, users to set up accounts from those countries and communicate, as long as they are not engaging in commercial activities on the site."
It's worth noting that other online services with social components — MySpace, Yahoo, and Google, for example — also have qualifications in their terms to address international laws surrounding imports and exports. The language used, however, is often in legalese and may consequently go unnoticed to the untrained eye.
Connection Maintained
In the end, the linguistical analysis is neither here nor there for the users fearful they'd be banned from Facebook. The lines of communication will essentially remain open, it seems, and the "One World" principle will remain intact. And, suffice it to say, the impact of that decision stretches far beyond people like Suzie McCarthy, the self-proclaimed "nerd" who organized the efforts against closing the virtual borders.
Just look to Qasem Exirifard, an Iranian man who says his attitude toward America has changed as a result of his social network interactions. In his childhood, he recalls joining peers to shout chants of "down with America." Not anymore. He credits open Web-wide networks with broadening his perspective and altering his views — and he's confident they could have the same effect on others all over the world.
"I've had a chance to see and interact with many people of various nationalities. I have found it that we are really the same: We all like the blue sky, we all admire the fresh scents of flowers, an amiable smile of a girl makes us all happy," he says.
"Give the citizens of the globe a chance to freely communicate with each other, learn that they are indeed the same — and then, peace will come."
Connect with JR Raphael on Twitter (@jr_raphael) or via his Web site, jrstart.com.