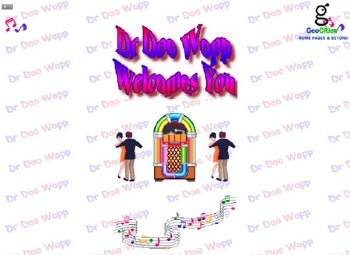 GeoCities, a free Web hosting service that achieved fame in the mid-90s, died Thursday at the Yahoo headquarters in Silicon Valley. GeoCities was 15 years old.
GeoCities had suffered a long and drawn-out battle with its health over the past decade. An antiquated service model and outdated technology are widely blamed for the struggle. An official cause of death, however, has yet to be determined.
GeoCities: 1995 – 2009
GeoCities was born as "Beverly Hills Internet" in the winter of 1995. Its parents, David Bohnett and John Rezner, wanted to create a virtual community that mimicked the real world, with pages hosted in "cyber cities" and other similarly nauseating concepts.
Both teenagers and first-generation Internet dorks (known then as "former SysOps") flocked to the service, setting up personal pages in the "cyber cities" of their choice. Despite GeoCities' built-in watermarks and on-page advertisements, the site's popularity continued to climb, and the shame its users should have felt for creating abhorrent content within its servers continued to remain repressed (see: "A1PYRO'S WORLD").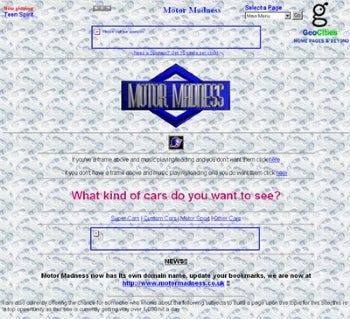 The 'Portal Page' Era
As GeoCities matured, it decided to spread its wings and leap into the then-blossoming business of "portal pages," joining such companies as Excite, Lycos, AltaVista, and HotBot (all of which are now listed as being on life support at a San Francisco area assisted-living facility). Standing proud, GeoCities reorganized itself with even more "cyber neighborhoods" that featured news, chat rooms, and polls in which users could express their opinions via multiple-choice forms.
Perhaps most notably, shortly before its third birthday, GeoCities expanded its storage offering from 6MB to an almost-doubled 11MB — nearly eight entire floppy disks worth of data.
GeoCities' Later Years
One year later, in 1999, GeoCities underwent its largest transformation when the yet-to-become-a-punchline company Yahoo purchased it for $4.7 billion. Yahoo removed many of GeoCities' trademark assets, including the "cyber city" foundation of the service, and attempted to transform GeoCities into a profit-producing venture.
It was around this time that GeoCities began showing the first symptoms of the medical issues that would plague it for the remainder of its life. GeoCities grew weaker by the month. The proliferation of low-cost hosting options, combined with the increasing popularity of social network-style services in place of personal home pages, only contributed to its demise.
GeoCities is survived by two cousins, Angelfire and Tripod, along with an uncle, Jeeves. All three are believed to be terminally ill.
Of the 12 remaining GeoCities users, only one was available for comment. "Holy crap!" said the user, a red-faced fellow named Strong Bad. "The scroll buttons and animated GIFs on that site were unbeatable."
The GeoCities site is expected to remain functional through midyear as a tribute to its life. Funeral arrangements are now pending.
Connect with JR Raphael on Twitter (@jr_raphael) or via his Web site, jrstart.com.