When I give presentations, watch movies from the sofa in my office, or need to start a task away from my desk, I don't want to be within arm's length of my mouse. So I appreciate the freedom offered by Air Mouse Pro ($6, buy-only), a full-featured remote control from R.P.A. Tech. The top half of the Air Mouse Pro Screen features a two-button trackpad, while the bottom half gives you a keyboard, along with controls for browsing the Web and playing movies and music.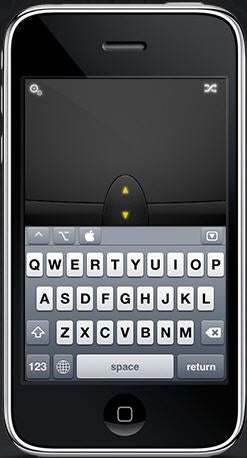 Using the accelerometer and touchscreen of either an iPhone or iPod touch, Air Mouse works over a local Wi-Fi network to control you computer's mouse and keyboard. Before using the app, you do need to install a small application on your computer-there's a version for both Mac OS X and Windows users-which manages the connection and controls many of the mouse and keyboard settings.
The Air Mouse Pro screen features a two-button trackpad on the top half of the screen, while the bottom half switches between media control buttons and a keyboard. I found Air Mouse Pro to be as responsive and stable as my current wireless mouse, with touchscreen mousing no different using a computer trackpad.
Using the accelerometer to control mouse gestures is comparable to using a the controls for a Nintendo Wii-fun, though not always practical. You won't write novels with the app's keyboard, for example. But when combined with customizable keyboard shortcuts, Air Mouse Pro can be handy for conducting fast searches, launching applications, or, as Macworld editors have noted elsewhere, running a Mac-based media center. That said, the set of buttons for controlling iTunes and Web browsing, while useful, make the omission of presentation controls all the more glaring.
Still, Mobile Air Mouse is a genuinely fun and practical application for anyone who needs to break free of the desk.