Highlighting the rising popularity of real-time action notifications in social networks, Facebook will let external developers access the "activity stream" its members display on their profiles.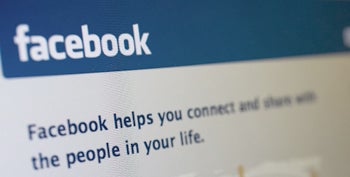 The goal is to give Facebook members applications designed to let them access, organize, read, interact with and manage this flow of postings, the company said on Monday in an official blog.
Developers will be able to access this content as of Monday via the new Facebook Open Stream API (application programming interface), according to Facebook.
Dave Morin, Facebook's senior platform manager, said the API will for the first time allow activity streams to appear outside of the Facebook Web site.
"We expect developers will create many different client applications on mobile phones, desktops and other Web sites, and provide many interesting ways to consume the stream and create unique experiences for users," Morin said in an interview.
This is a good move because it will help Facebook members have more control over the sometimes-overwhelming speed and quantity of information flowing into their activity streams, IDC analyst Caroline Dangson said.
"Opening this up to developers will help members find more utility in the activity stream," she said.
For example, developers could come up with applications to let members aggregate stream information in different ways and find connections in the flow of content, in the way that developers have built applications for Twitter for similar purposes, Dangson said.
However, Facebook has to be careful about avoiding privacy landmines, since the activity stream includes all sorts of information about members, including photos and videos, she said.
Unlike Twitter, whose user culture is more open regarding the broadcast of its microblogging posts, Facebook members tend to be much more sensitive about the privacy of the information they post.
Thus, Facebook must make sure that it gives members clear information about the data the API will expose and granular access controls.
"This is a bit trickier to do on Facebook, so it has to be very careful about how it deals with the privacy settings," Dangson said. "Facebook wants to avoid another privacy backlash. It has to tread carefully."
Morin said Facebook users will retain "full control" over whether and how applications use their activity stream data. For example, the access preferences a user has established for, say, a specific photograph, will follow that photograph when accessed via the API, he said. That way, the photo will not be visible to members who don't have permission to view it, even when it is grabbed by an application using this new stream API, Morin said.
In the past, external applications have been able to access individual elements that appear on the activity stream, but this API for the first time gives developers access to the activity stream in its entirety.
When designing the API, Facebook used the Activity Streams standard, which the company said is still "emerging," as well as some new Facebook-specific functions.