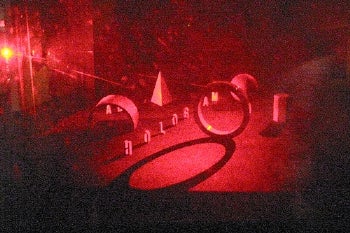 General Electric Global Research says it has figured out a way to put up to 500GB of data on a regular-sized DVD disc under laboratory conditions. GE says its breakthrough was achieved by writing 3-dimensional patterns that represent data onto a disc made of highly reflective material. The disc then acts as a mirror that makes it possible for a laser to pick up the entire piece of data. GE's process doesn't just put information onto the surface of the disc — as DVDs and CDs do — but etches the micro-holographic patterns below the surface of the disc as well.
Holographic disc-based storage is a long ways off from consumers, but its potential has many in the storage community excited. Experts see micro-holographic players and discs over time have the potential of becoming a low-cost storage alternative to DVDs and Blu-ray discs. By comparison, the highest capacity Blu-ray discs can store up to 50GB of data, while the most common type of DVD holds less than 9GB of information. GE's eventual goal is to store up to 1 TB of data on the new disc format. GE says its micro-holographic technology is backward compatible — able to read CDs, DVDs and Blu-ray discs.
GE says it is eager to take its micro-holographic technology out of the lab and put it on store shelves. GE says its first step in that direction is to target data-intensive business customers like movie studios and medical researchers, but the eventual goal is to put micro-holographic players in the home.
New Format, New Headaches, New Expenses?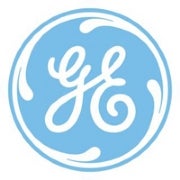 While GE's 500GB disc breakthrough sounds wonderful, will consumers be willing to shell out money for a new disc format. Some early adopters are still licking their wounds after the wake of the Blu-ray versus HD DVD format war.
A micro-holographic format war may not be on the horizon (thanks to reverse compatibility), but will anyone out there really want to invest in a new format in 2011 or 2012 when GE hopes to see consumer devices on the market? There's also the question of whether there will be a big commercial demand for physical storage at all in the future when it comes to content distribution. Streaming content from sites like Hulu and YouTube will only become more popular in the coming years especially as streaming ability is embedded into televisions. Many people are also bypassing physical retailers of movies and CDs and turning to online services like iTunes and Amazon.
However, GE's technology could find an enthusiastic market in the data storage niche. The ability to write 500GB of data onto one disc could be cheap alternative to Blu-ray and multiple DVD backup solutions. However, external hard drives would still remain a faster, safer, cheaper, and more reliable form of backup. The GE micro-holographic disc initially will be very expensive with many predicting the cost will be $50 a disk. Over time, with mass production, that price could drop considerably.
Back to the Future with Holographic Storage
GE may have had a breakthrough, but they are not the first to flirt with holographic technology and other mass storage solutions. InPhase Technologies and Maxell in 2006 were showing off holographic storage technology that was supposed to be available in 2007. Those discs only held 300GB of data, and the technology was also supposed to start with business consumers since drives were priced between $15,000 and $20,000, and discs were supposed to cost $150. Last summer, Nintendo was in talks with InPhase to put its holographic storage technology in the Wii. Call/Recall, a research company, in 2007 said it had discovered a way to store 1 TB of data on an optical disc using 2-photon 3D technology.
Another company called Optware was supposed to have 1TB optical discs out by the end of 2002. Considering that GE's competitors were first out of the gate and still haven't made it to store shelves yet, it may be a while before GE's technology makes it out of the lab and into your living room.
Connect with Ian Paul on Twitter (@ianpaul).