Hang on. You're trying to tell me that this is a business notebook?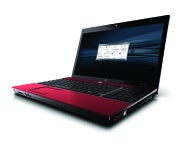 HP's been making some pretty aggressive moves in the laptop market these past couple of years. The company has refreshed its consumer notebooks with more hip designs while hitting aggressive prices. Case in point: HP's Pavilion dv2 and dv3–two solid choices for under a grand.
Now, it's the business division's turn. The HP ProBook S-series is a budget-minded little brother to the EliteBooks. So what happens when HP sheds the "Elite" status? You get a minimalist model that costs as little as $529 (for the ProBook 4510s). It has a fairly large, comfortable keyboard with cut-out chiclet keys and a choice of color ("Merlot" and "Noir" finishes). HP could be onto something.
I had a limited amount of sit-down time with these machines, so here's a quick rundown on what each of these laptops flaunt.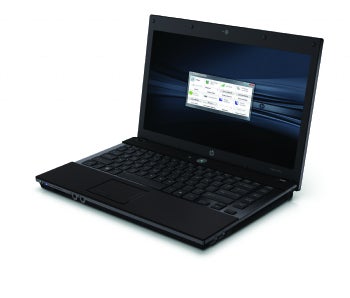 HP ProBook 4410s The lightest and leanest of the line, the ProBook 4410 has a 14-inch, 1366-by-768-pixel LED backlit screen. Measuring 1.2 by 13.2 by 9.1-inches and weighing about five pounds, this seems like a fairly portable option–as long as you don't live in the U.S. Sorry, that model will be available only overseas.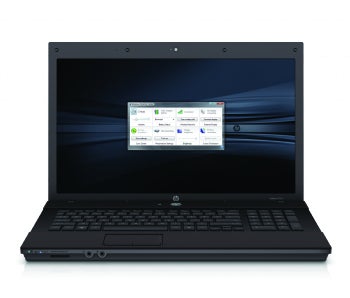 HP ProBook 4710s
The beefy big daddy of the line boasts a 17.3-inch diagonal HD widescreen display (1600-by- 900-pixel resolution). It offers ATI's 512MB Mobility Radeon HD 4330 GPU for when you need to get a little extra oompf out of your software. It packs a modest Intel Core 2 Duo 2.1-GHz CPU (T6570) and starts with 3GB of RAM and a 320GB HDD. Between that and the HDMI port you'd figure you're going to have to spend a lot. Not the case: This unit starts at $899. Not too shabby, actually. You know what is, though? The keyboard. Considering that this is a huge, honking laptop that even makes room for a 10-key pad, why not stretch the keys out a bit more? Give them a little room to breathe. It feels as though that keyboard was made for a computer…wait, it was? Yep, what seems small on the 17-inch model is perfectly suited for the 15.6-inch ProBook 4510s.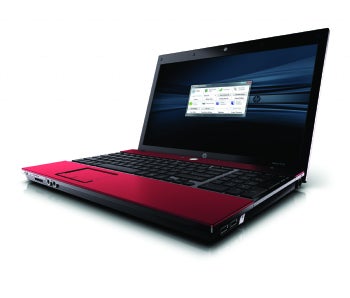 HP ProBook 4510s
I had the opportunity for a little hands-on time with a pre-production model. (We don't score pre-production units or fully run them through PC WorldBench 6 tests.)
The 1366-by-768-resolution screen seems a little on the tiny side considering that it could (and if you ask me, should) go higher, but it can at least handle 720p video. Since the resolution is kept moderately low, the standard GPU will be a gimpy integrated Intel GMA 4500MHD. Of course, you'll be able to up the video ante with ATI's 512MB Mobility Radeon HD 4330 GPU for a few dollars more.
What really impresses is the spacious keyboard. Yes, the same one that I griped about on the 4710s. The cut-out keys create an adequate gap between buttons and HP even manages to fit in a 10-key keyboard without it feeling too squeezed. (After all, shouldn't the larger notebook have a larger keyboard?) Also, the final models come with a textured coating that makes the buttons more scratch-resistant.
Mobile travelers will welcome the option for built-in Gobi wireless broadband. And just about everyone else should welcome the option for a discrete GPU (highly recommended) because this machine probably won't rock PC WorldBench 6 test suite. The starter configuration (which sells for $529) ships with an Intel Celeron 1.83-GHz CPU, 2GB of RAM, and a 250GB hard drive. Prices jump to $699 when you pop in a Core 2 Duo CPU.
Oh, and to help you decipher HP's DaVinci Code-worthy naming convention, that "s" in the name is all about software. HP is pushing its business-friendly security features such as Drive Encryption, File Sanitizer, and Credential Manager (a one-stop sign-on for securely stashing credentials) into these value-proposition notebooks. Me? I'm more interested in the QuickLook 2 software. It provides access to basic contact info and e-mail without having to jump into the operating system.
So, is this model (or the 4710s, for that matter) right for you? Look for a full review as soon as we get units that we can run through our benchmark tests.