Hewlett-Packard and Research In Motion plan to design and sell business software together for RIM's popular BlackBerry smartphones.
The two companies will design and launch new software to improve productivity among business people who need to work while on the move, they said in a joint statement.
HP's CloudPrint for BlackBerry smartphones is one example.
CloudPrint is a Web-based service that allows Blackberry users to print e-mail, documents, photos and Web pages at any printer as long as they can access the Internet.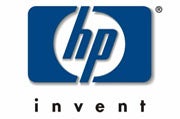 HP will also launch software called HP Operations Manager for the BlackBerry Enterprise Server to better manage and control IT.
HP will demonstrate the Web service and server software at the Wireless Enterprise Symposium, which runs from May 5 to 7 in Orlando, Florida.
The companies did not say when the software will be available.
The software and services designed by the two companies will be usable with BlackBerry Enterprise Server 5.0, the statement said.