Connect with Ian Paul on Twitter (@ianpaul).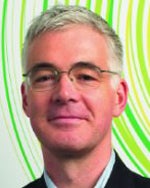 Rumor has it that Apple has hired Richard Teversham, Microsoft's now-former European senior director of business, insights, and strategy for the Xbox. It's not entirely clear what Teversham will be doing for the iPhone maker, as his new position has been called only an "education-related role" in Apple's European Office, according to MCV. Apple has also not confirmed that Teversham has come on board; Microsoft, however, told MCV that Teversham "has taken a new opportunity outside of Microsoft." The Redmond-based software maker also said Teversham was "an integral part of the success of Xbox in Europe and in the U.K."
Just last week, we heard Apple was on a hiring spree for computer chip-making talent, including hiring Bob Drebin, a former AMD executive who, before he was with AMD, played a big role in developing the graphics for the Nintendo Game Cube. Now, with Teversham, Apple looks ready to make a big push into the gaming market. Does this mean an iBox is in the works? Probably not. Instead, Apple will look to improve and expand the gaming capabilities of the iPhone and iPod Touch, and possibly the Apple tablet — if it ever shows up.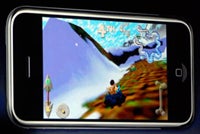 Apple's desire to capitalize on gaming is not entirely surprising, since games have become a big draw for iPhone and iPod Touch users. There are more than 9000 games in the iTunes App Store and close to 40 of the top 100 applications for the iPhone and iPod Touch are games. Games for the iPhone and iPod Touch aren't just short-form games, either, with a few simple levels. You can also get more complex, long-form series titles like Assasin's Creed–Altair's Chronicles , Metal Gear Solid Touch and Brothers In Arms: Hour of Heroes . All three of these games are designed for hours of gameplay and based on earlier console versions that are modified for the iPhone and iPod Touch.
It was clear from the moment the iPhone App Store was introduced in 2008 that the iPhone had great gaming potential. Several games, such as Super Monkey Ball, were part of the iPhone App Store's debut and capitalized on the iPhone's simple touch interface as well as its motion-sensing technology to deliver a simple yet enjoyable and graphically interesting gaming experience. Since then, the games have become more complex and major game-making studios, such as Electronic Arts, have introduced gaming lineups for the iPhone and iPod Touch the same way they would for any other gaming platform.
So, if the reports are accurate, Apple's acquisition of Teversham could be another sign that the iPhone and iPod Touch are looking to challenge Nintendo's DS and Sony's PlayStation Portable for mobile gaming dominance.
Connect with Ian Paul on Twitter (@ianpaul).