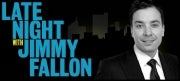 This year's Webby Awards were announced, honoring the best the Web has to offer. Winners of the 13th annual Webby Awards will be honored at a ceremony hosted by Saturday Night Live's Seth Meyers on June 8 in New York City.
Webby fans will be able to catch all the awards action on June 9 on the Webby Awards' own YouTube channel. Featured videos will include the honorees' five-word acceptance speeches, other short clips from the ceremony, and red carpet interviews with all your favorite Webby celebs.
Top honors this year went to six recipients for their outstanding online work including:
Jimmy Fallon, Webby Person of the Year: Fallon broke new ground this year by using the Internet to hone his late-night-hosting chops before the TV launch of his talk show. In the process, he became one of the most ardent online evangelists interacting with fans through his blog and Twitter, inviting feedback on his skits, and even gave the Palm Pre its biggest Web debut.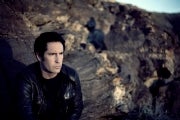 Trent Reznor, Webby Artist of the Year: Reznor, front man for industrial-rock group Nine Inch Nails, will be honored for harnessing the power of the Internet to share his music and passions in new and innovative ways. His groundbreaking milestones include releasing his 2008 studio album The Slip for free download on nin.com, distributing HD-quality tour video via BitTorrent, and creating an alternate reality game in conjunction with his album Year Zero.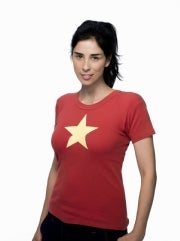 Sarah Silverman, Best Actress: Silverman became an Internet sensation for two Internet video sensations: "I'm F**king Matt Damon" and "The Great Schlepp" (also a Webby winner for Best Political Video).
Lisa Kudrow, Outstanding Comedic Performance: As star, co-writer, and co-producer of "Web Therapy" on lstudio.com, Kudrow set a new bar for how the Internet can be used to heightened comedic effect.
Seth MacFarlane, Webby Film and Video Person of the Year: The creator of "Family Guy" and "American Dad," MacFarlane will be honored for blazing a new frontier where Web content meets advertising on MacFarlane's Cavalcade of Cartoon Comedy.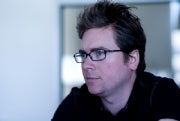 Twitter, Webby Breakout of the Year: Despite questions surrounding Twitter's popularity and staying power, the micro-blogging site follows in the footsteps of past Webby Breakout honorees like YouTube, MySpace, and Flickr. Initiating the micro-blogging phenomenon, Twitter has become a service for Ashton Kutcher and CNN to race to one million followers, while journalists debate Twitter's usefulness and Oprah takes tentative steps into the social Web by reaching out to the world in 140 characters or less. Twitter's award will be accepted by Twitter co-founder Biz Stone.
The rest of this year's Webby Award winners are far too numerous to mention, but highlights include:
Best Broadband Video: NBC
Best Celebrity/Fan Site: OMG from Yahoo!
Best Culture/Personal Blog: 100 Awesome Things
Best Employment Site: TheLadders
Best Home Page: Adidas
Best News: BBC
Best Online Community Site: Flickr
Best Online Games: Club Penguin
Best Political Blog: The Economist
Best Political Site: The Huffington Post
Best Radio: NPR
Best Social Networking: Digg
Best Sports Site: ESPN
The Webby Awards were established in 1996 to honor creative excellence in all segments of the Web including Web design, interactive applications, video and advertising. This year's Webby nominees were chosen among 10,000 entries from the United States and sixty other countries worldwide. The Webby Awards are presented by the International Academy of Digital Arts and Sciences, and sponsored by companies, including PC World's parent company IDG.