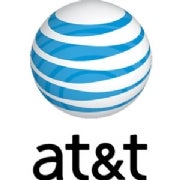 What appears to be a simple analyst prediction has spiraled into the newest Apple iPhone rumor du jour. This latest scuttlebutt suggests AT&T may soon drop its service plans down to $59 for iPhone subscribers — a cut of $10 off the current entry-level price.
AT&T's iPhone Service Plans
This round of AT&T-iPhone talk comes courtesy of Michael Cote, an analyst quoted in a report at TheStreet.com Thursday morning. Cote says there's a "strong possibility" AT&T will lower its rates to accompany Apple's (also unconfirmed) new iPhone that (other rumors suggest) could be released this June. It might be a move designed to keep AT&T competitive as Apple (according to other completely unsubstantiated rumors) looks at possibly bringing the iPhone to Verizon.
Translation: A lot of people are speculating about stuff they don't really know. And this wouldn't be the first time. The AT&T-iPhone chatter comes on the footsteps of several other recent rumors, such as:
• Apple's prepping an iPhone Lite and an iPhone Media Pad exclusively for Verizon.
• Microsoft's developing a new iPhone competitor for Verizon codenamed "Pink."
• Apple's in talks to extend its iPhone exclusivity contract with AT&T.
• Apple's in "high-level" talks to bring the iPhone to Verizon. (Yeah, I know — I already said that. But the rumor's come up enough times that I thought it warranted a second mention. Plus, this one involved the phrase "high-level.")
Rev Up For More Rumors
Could some of this stuff be true? Sure. So could the slew of other slightly less dramatic next-gen iPhone predictions. But at this point, it all amounts only to a combination of guesswork and vaguely cited "insider" suggestions, so take it as you will.
The one guarantee among all of this is that Apple won't say a word until it's good and ready — and, odds are, that time won't come much sooner than June 8, when the company's hotly anticipated Worldwide Developers Conference kicks off in San Francisco.
Here's one last prediction for you: We are going to be hearing a whole lot more of these rumors between now and then. I've got pretty good reason to believe that one, too. Just don't tell anyone you heard it from me.
Connect with JR Raphael on Twitter (@jr_raphael) or via his Web site, jrstart.com.