As analysts go gaga over Android this week, Google is unveiling a high-tech "mobile planetarium" that could catapult the system into a whole new world. Google Sky Map was officially introduced Tuesday, just one day after researchers suggested Android was well on its way to becoming a "top-tier player" within the smartphone market.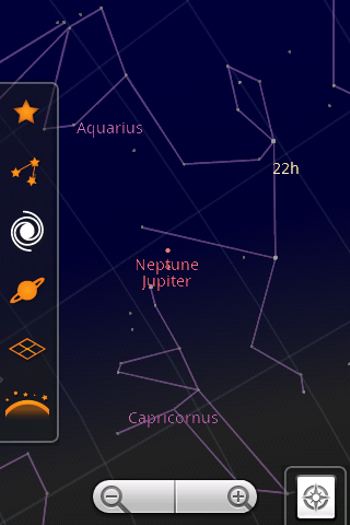 Android Growth Predictions
First, the Android analysis: The predictions come from Strategy Analytics, which estimates Android-based smartphone shipments will surge a whopping 900 percent over the course of 2009. With multiple Android devices rumored to be on their way to America, including a mysterious, sleek-looking "T-Mobile G1 v2" phone, it's not hard to see why.
"Android has fast been winning healthy support among operators, vendors and developers," says Tom Kang, a senior analyst with Strategy Analytics.
Apple's iPhone, in contrast, is expected to grow 79 percent, Strategy Analytics says. Possible new iPhone-like devices such as an iPhone Lite or iPhone Media Pad, however, could certainly boost that figure.
Google Sky Map for Android
Astrology fans might be excited at the future guesswork, but it's astronomy fans in for the real treat with Google Sky Map this week. Originally developed under the name "Star Droid," the app lets you view a labeled map of the sky through your Android-powered phone. The program uses a combination of GPS data, compass data, and date and time information to help you identify stuff in space right from your screen.
"The result is a whole new sky mapping experience," says Googler Dom Widdows, who bears the impressive title of differential geometer.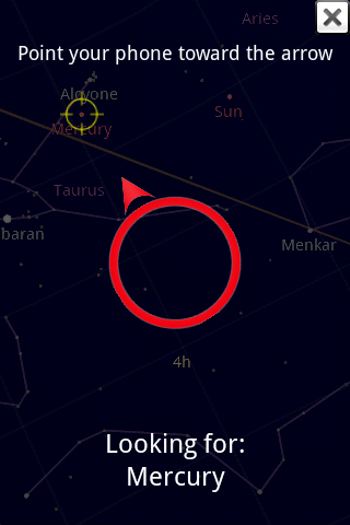 In addition to letting you identify what you're seeing, Google Sky Map can help you search for specific stars, planets, or constellations. Type in "Saturn," for example, and your phone will direct you to its current location. The display will update as you move around, too, letting you pinpoint the planet's exact placement.
"The phone can't 'see' the stars as such — it works out their positions mathematically from the sensor readings," Widdows explains. "It will just as reliably display stars you can't see on a cloudy night … [or] stars you can't see because you're indoors."
Google Sky Map for Android is now available in the Android Market. You can also check it out in action via the demo video below.
Connect with JR Raphael on Twitter (@jr_raphael) or via his Web site, jrstart.com.