If you have more online accounts than you can track, these tools will put you back in control. With the help of these tips for Facebook, Twitter, and other social networking sites, you can keep passwords secure, control your networks from a single interface, get one number for all your phones, and more.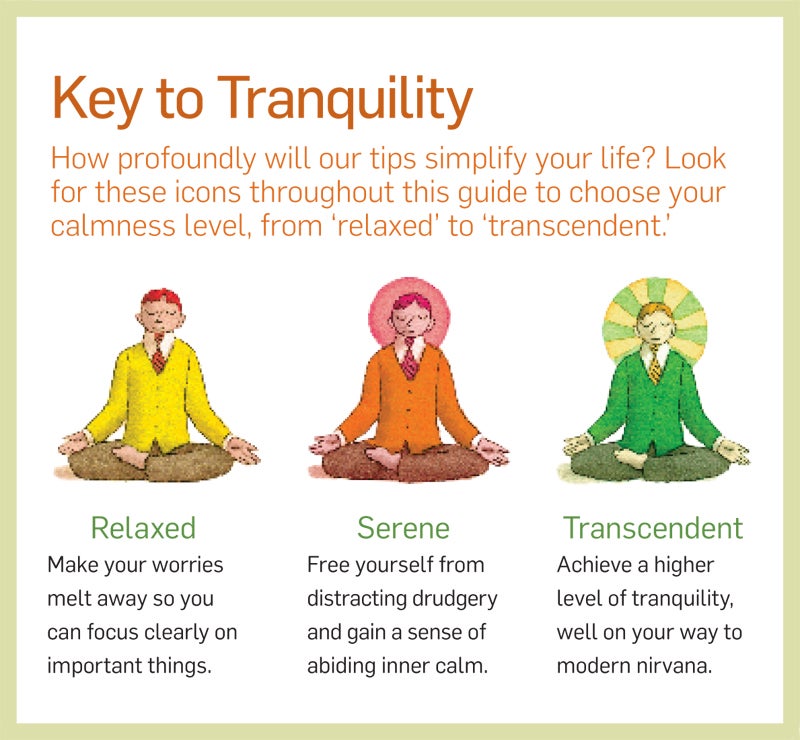 Reduce Your Online Profile to Safeguard Your Privacy

Effort: Moderate Cost: Free
The Internet is an amazing venue for sharing your life with family and friends, but if you don't pay attention to what you're sharing, it can turn into a privacy nightmare. You can do a lot to protect yourself. If you're on Facebook, for example, get to know the privacy settings. You can determine what you broadcast to the world; and when used wisely, the settings provide serious control over what details the site exposes. One great setting to tweak is the Search setting, which lets you restrict how much information people can see about you before you add them as friends.
If you've tried your hand at a lot of social networks over the years, it's a good idea to go back and delete old, neglected accounts that still show up in your Google results but don't satisfactorily portray the professional demeanor you've worked so hard to cultivate.
Finally, set up a simple nameplate site to take an active role in determining what people see when they dig for dirt on you. One worthy option is a Google Profile, which can give you a leg up in shaping how others perceive you on the Web (though in our tests, it didn't rank as highly in our search results as we had hoped).
Consolidate Your Online Identities With UnHub

Effort: Moderate Cost: Free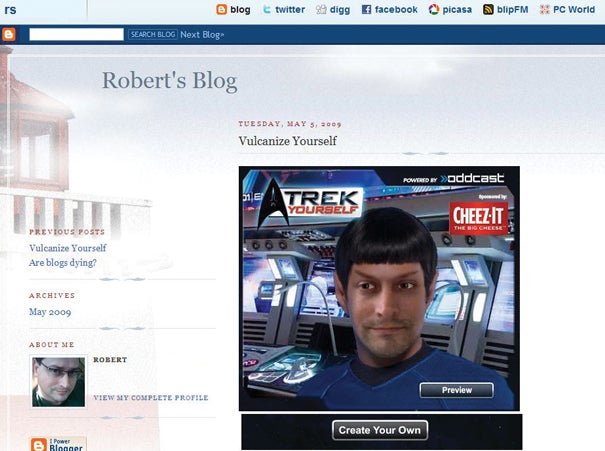 Between your blog, Facebook, Twitter, and–if you're really popular–your Wikipedia page, you probably find it tough to give someone a single URL that says "Here's me." Web site UnHub helps to solve that problem. The service allows you to create a very simple home page with a persistent profile bar that links to every site that defines you on the Web. No matter which of your pages your buddies visit, yourUnHub profile bar stays on top so that your visitors can easily move on to your next online hangout. Best of all, you don't have to update each of your sites every time you add a new social network to your list.
Update Your Blog

Effort: Minimal Cost: Free
It's rare to find a piece of Microsoft software that outperforms the competition where the Internet is involved, but if you love to blog, you can't find a better companion than Windows Live Writer. The handy application plugs into popular blogging platforms such as Blogger and WordPress, streamlining your writing process with a built-in spelling checker, image editing tools, post previews, and more. It also boasts plug-in support for integrating with your Flickr account, with Twitter, and with the popular social news site Digg.
Manage Twitter More Effectively

Effort: Minimal Cost: Free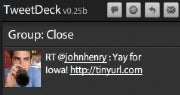 Everyone is talking about Twitter these days, but despite the service's insane popularity, its chaotic de­­fault Web interface doesn't do much to simplify working with it. If you'd like to manage your Twitter experience better, try the free Twitter client TweetDeck. It displays your friends' tweets, corrals your mentions, tracks searches, and has tools for shortening links, posting pictures, and more.
If you want to keep an eye on what the Twittosphere has to say but you don't want to check it constantly, consider signing up with TweetBeep, a service that sends you a daily di­­gest of Twitter posts matching any number of search criteria you select. It's all the tweets without all the distraction.
Use KeePass to Secure Your Passwords

Effort: Moderate Cost: Free
If you use a different password for every online account you own (as well you should), your head is probably about to explode. More likely, though, you use the same one or two passwords for all those sites, which is a security horror story waiting to happen. To calm your mind and to maintain security, use a password manager.
KeePass Password Safe is a free, open-source password manager that tracks all your Web site passwords, credit card numbers, ID numbers, software registration codes, and other details. It can autofill your user name and password through your browser whenever you visit a site where you have an account. Perhaps best of all, the tool can autogenerate highly secure random passwords for new accounts, and then remember them for you. All you need to recall is the one password that unlocks KeePass's power.
Unify Your Phone Numbers Through Google Voice

Effort: Minimal Cost: Free (at press time)
Remember the simple days when landlines reigned supreme, and anyone who wanted to get ahold of you had just one number to dial? Today you likely have a personal cell phone, your work cell, and an additional landline at each location. Suddenly, getting in touch has become much more complicated. With Google's latest offering, Google Voice, that's about to change. The service eliminates the multiple-phone problem by creating one central number that rings all of your phones–and that's just the tip of the iceberg. Google Voice also supports advanced call-routing rules, transcribes your voicemail, and even forwards a copy of it to your e-mail inbox.

We've been using Google Voice for more than a year (since it was known as Grand Central), but it's currently in closed beta. If you don't want to wait for the Google Voice beta to open, you can significantly boost your voicemail prowess in the meantime with YouMail.
Quiet Facebook Alerts

Effort: Minimal Cost: Free
Apart from recent redesign complaints, Facebook is more popular than ever, boasting over 100 million users active at the site every day. That's great news for Facebook, but it also means that the social networking site is more of a productivity sink than ever. If your inbox is full of tagged photo notifications, friend requests, and status re­­plies, head over to Facebook's Notifications settings to set a more manageable flow. If you still want to receive all the alerts but you don't want them cluttering your inbox, check out NutshellMail, a free service that sends you a digest of your Facebook activity on a schedule you determine.
Make an Announcement to a Group With Tatango

Effort: Minimal Cost: Free
E-mail, Facebook, and Twitter work wonders when you simply need to send out a quick announcement to your friends, but for instantly getting the message out to other groups, they're not always the best. The free service Tatango is a great alternative that enables you to send mass SMS or voice messages for instant group communication where you know your contacts will get it–on their phones.
(Illustrations by Greg Clarke)