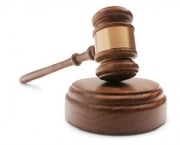 Turning the legal tables, Craigslist Inc. this morning filed a lawsuit against the attorney general of South Carolina for threatening to file criminal charges against the Web site.
Craigslist, a classified advertising site that is known for selling everything from toasters to escort services, said today it filed a lawsuit in federal court in South Carolina against Attorney General Henry McMaster. The company is seeking a restraining order and declaratory relief, which is a court's judgment on a party's rights without awarding damages or ordering anything to be done.
"In addition to being unwarranted by the facts, legal experts agree that the charges threatened represent an unconstitutional prior restraint on free speech, and are clearly barred by federal law," said Craigslist in a blog post. "Mr. McMaster's repeated threats of criminal prosecution should we refuse to shut down Craigslist for South Carolina have left us little choice but to seek declaratory relief before the court."
McMaster shot back this morning by calling the lawsuit good news for the state.
"It shows that Craigslist is taking the matter seriously for the first time," said the attorney general in a statement e-mailed to Computerworld. "More importantly, overnight they have removed the Erotic Services section from their Web site, as we asked them to do. And they are now taking responsibility for the content of their future advertisements. If they keep their word, this is a victory for law enforcement and for the people of South Carolina. Unfortunately, we had to inform them of possible state criminal violations concerning their past practices to produce a serious response."
The lawsuit is the latest action in a brouhaha that has encompassed Craigslist over the past several weeks.
Earlier this week, McMaster said efforts by Craigslist to eliminate racy ads aren't enough to halt his criminal investigation, a statement that prompted Craigslist CEO Jim Buckmaster to demand an apology.
"The Craigslist South Carolina site continues to display advertisements for prostitution and graphic pornographic material," McMaster wrote on the state's Web site on Monday. "This content was not removed as we requested. We have no alternative but to move forward with criminal investigation and potential prosecution."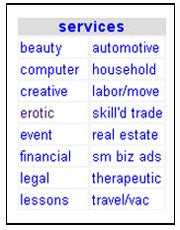 McMaster's complaint came a week after Craigslist bowed to mounting pressure from the law enforcement community and announced that it would remove the Erotic Services category from its classified advertising Web site within seven days. That move prompted Connecticut Attorney General Richard Blumenthal, who had been vocal in his criticism of Craigslist — going so far as to call it an "online brothel" — to applaud the company's decision to remove the category.
Buckmaster quickly sought an apology from McMaster for this week's online statement.
"Two days ago, you accused Craigslist, and me personally, of engaging in criminal acts, reiterating your previous threat to file unwarranted and unconstitutional charges against us that are clearly barred by federal law," wrote Buckmaster in a blog post. "These very serious allegations followed the dramatic changes we implemented last week. Mr. McMaster, I strongly recommend you reconsider and retract your remarks. We're willing to accept our share of criticism, but wrongfully accusing Craigslist of criminal misconduct is simply beyond the pale. We would very much appreciate an apology at your very earliest convenience."
The Erotic Services category on Craigslist has been under scrutiny since Boston University medical student Philip Markoff was arrested and arraigned last month for allegedly murdering one woman and kidnapping and assaulting another after meeting both of them through erotic services ads on Craigslist.
After highly publicized meetings between Craigslist officials and several state attorneys general and even a public ultimatum from McMaster, Craigslist last week submitted to the mounting legal pressure and announced plans to remove the Erotic Services category from its Web site within seven days.
However, the company also said that while it will take down the Erotic Services category, it planned to launch a new category called Adult Services. Each posting to this new category will be manually reviewed before it appears on the Web site, which has run classified advertisements for everything from bicycles and lawn mowers to escort services.