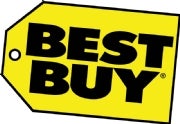 Remember yesterday's good news that the Palm Pre's $100 mail-in-rebate would be automatically deducted at Best Buy and Radio Shack stores? Well, now it's time for the bad news, because Best Buy is rumored to have only 4250 units in stock for the Pre's June 6 launch, according to BGR.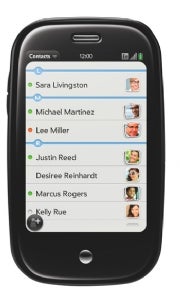 That's a big problem since Best Buy will sell the Pre at almost 1000 of its Best Buy Mobile counters and specialty stores nationwide, leaving an average of just four devices per store. What Best Buy will likely do in this case is, just like Apple did during the early days of the iPhone 3G, direct larger quantities of Pre devices to higher population areas. That means if you live in a smaller city or rural area, you may be waiting a long time after launch day before seeing the Palm Pre on store shelves near you.
Adding fuel to the fire, Scott Anderson, director of merchandising for Best Buy Mobile, confirmed to BGR in a separate report that Best Buy expected limited supplies of the Pre for the first four to eight weeks. Anderson said shortages of this kind were typical for most "significant handset launches," and he confirmed the company would be offering the Pre at launch in all of the nearly 1000 Best Buy Mobile locations nationwide that offer Sprint phones.
To offset any disappointment, Anderson said, as of June 6 Best Buy will be using a "ticketing process" to waitlist Palm Pre customers who go away empty-handed. Pre availability might be worse for Radio Shack customers, since only 721 stores are rumored to have the Pre on launch day; and those locations will be restricted to high-density coastal areas such as New York, New Jersey, and California.
While the exact numbers of Pre devices available at launch for Best Buy and Radio Shack are only rumor at this point, the news falls in line with Wednesday's remarks by Sprint CEO Dan Hesse when he said there were going to be Palm Pre shortages at launch. Now with Anderson's confirmation of Pre shortages at Best Buy, June 6 could turn into a very frustrating day for would-be Palm Pre owners.