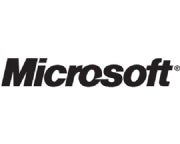 Microsoft's new search engine is reportedly dumping its codename, Kumo, in favor of the brand name Bing. To get the word out, Microsoft is planning a massive advertising campaign to launch its new search brand. Bing's debut will feature a $80 to $100 million online, TV, print, and radio advertising campaign, according to AdvertisingAge. To put that number in perspective, Google's entire advertising budget for all of 2008 was $25 million, AdAge says. Microsoft is hoping a major ad push will take a chunk out of Google — the number one online search brand — in favor of Bing, the same way Microsoft's laptop hunter ads helped in its fight against Apple.
But Microsoft's ads won't take on Google, Yahoo, or even Ask.com directly by name. Instead, the Bing ads will try to convince you that by using "today's search engines" you're missing out on all that your search experience could be. To back up this assertion, Microsoft offers some internal data indicating 42 percent of all searches need to be refined after the first query, AdAge reports. Furthermore, Microsoft has found 25 percent of all post-search clicks hit the back button instead of a Website link when looking at a search results page.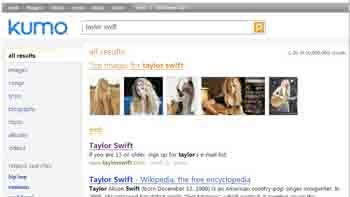 The inability to find what you want on the first try may be where Microsoft believes Bing has an edge. In March, when screenshots of Microsoft's new search engine leaked online under the codename Kumo, the photos showed a "related categories" feature on the results page. If you were looking for a set of new stereo speakers, for example, you would see links to reviews, manuals, prices, and so on related to the specific product you were seeking. There were also examples of Kumo/Bing yielding different related categories in a search for entertainers with related categories like biographies, song lyrics, and albums. The ability to refine your search with directly relevant categories could be a very helpful search tool, as opposed to starting all over from scratch with a new query if you don't find what you're looking for.
If Bing's "related categories" feature can offer results directly relevant to your query each and every time you hit the search button, then Microsoft may be able to peel off some, but definitely not all, of that Google mojo. However, Bing's competitors may already have features comparable to related categories in their arsenals. Google rolled out its own set of tools to help you refine your search at its recent Searchology event, and Yahoo will launch search refinement tools in the coming months.
Whether Bing's features are a huge jump forward over Google's new tools or Yahoo's upcoming overhaul is hard to know, since no one outside of Microsoft has had a chance to try Bing. This week, Microsoft CEO Steve Ballmer is expected to demonstrate Bing during the D: All Things D conference, which runs from May 26 through 28. It's not clear if Ballmer will announce a launch date for the new search engine from All Things D; however, once Bing is finally available to the public, I have no doubt many people will want to test drive the new search engine. But even if Bing can win over some early converts, the true test will be whether those users are still 'Binging' instead of 'Googling' a month or two later.
Service is not the only obstacle for a challenger to Google's dominance, either. To keep users coming back for more, Microsoft must dislodge the idea from the public consciousness that the name Google is synonymous with Internet search. Will 100 million greenbacks be enough to convince people that 'to Google' is not actually a verb? Microsoft may think so, but what do you say?