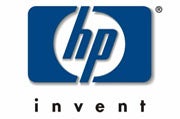 Hewlett-Packard Asia executives counted off China projects ranging from customized netbooks to a rural sales push on Wednesday, reflecting the firm's commitment to the country.
The statements came at a global product launch event in Beijing, where HP announced its latest netbook, the Mini 110. HP has worked for several years to expand into rural China while keeping strong sales along the country's prosperous coast.
"China is increasingly a big part of our market," See Chin Teik, senior vice president for HP's personal systems group in Asia, told reporters.
Netbooks with mobile broadband are one of HP's latest initiatives in China. The world's top PC vendor last month said a version of its Mini 1000 netbook would support the next-generation mobile standard developed in China. That standard is being promoted by China Mobile, the biggest mobile carrier in China and the world.
HP is cooperating with China's other two mobile carriers as well, said Isaiah Cheung, HP's vice president in charge of personal systems in China.
Netbooks are increasingly popular in China's coastal cities, but HP has also sought to expand its service and sales operations in inland provinces. China's smaller cities are generating huge PC demand likely to spread to more rural areas in the next few years, said Cheung.
An HP factory being built in Chongqing, a sprawling city in central China, is on track to start production early next year, Cheung said. The factory, part of an agreement with the Chongqing municipal government, will ship its desktops and notebooks only within China, he said.
HP now has business in 700 Chinese cities, up from fewer than 30 cities seven years ago, said Cheung. One product HP announced at the Beijing event, the all-in-one Pavilion MS200 desktop PC, will go on sale in China before other markets.
HP was the number two PC vendor in China in the final quarter last year, but its 10.9 percent market share was barely more than a third of leader Lenovo's, according to IDC. HP's market share in China fell that quarter despite its ongoing expansion of retail centers, IDC says.