Sue Bulot wants advice about digitizing all of her important papers.
You can't get rid of all your important papers, but with a shredder and a scanner, you can reduce them to a handful. Of course, you have to know what you should keep, what you should scan, what you should shred, and what can safely be tossed into the recycling.
You should keep your original of birth and death certificates, passports and other citizenship documents, and your current will. Because of something called the Best Evidence Rule, you should also keep contracts in their original form. Courts will usually accept a copy of a contract, but if there are two conflicting versions of a contract, the one that isn't a copy carries greater weight.
What about tax records? Two different accountants told me that a scanned document wouldn't be a problem with the IRS. But when I called the IRS, a customer service representative recommended I "keep the original forms for three years."
You might still want to scan them for backup and for easier reference, especially if you and your papers are going to be physically separated for a long period of time.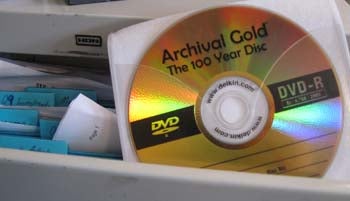 You should shred your bank statements and credit card bills as soon as you're done with them. If these fall into the wrong hands, your identity could be stolen. In the unlikely event that you need an old statement, your bank or credit card company has records.
Anything else you want to keep can be scanned, and you can then dispose of the original. If that original contains your signature, bank account, credit card, or social security number, shred it before dumping it in the recycle bin.
It's best to scan documents to .pdf files, because the format is universally accepted and was designed to emulate sheets of paper. If your scanner didn't come with pdf-creation software, you can use your scanner's "copy" software (which scans directly to your printer) in conjunction with a print-to-pdf program. For the later, I recommend the free CutePDF Writer. You'll also have to install GPL Ghostscript (also free). CutePDF appears to Windows as a printer, and you can simply tell your copy program to use the CutePDF printer.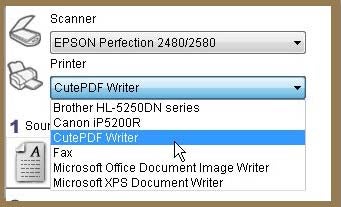 Add your comments to this article below. If you have other tech questions, email them to me at answer@pcworld.com, or post them to a community of helpful folks on the PCW Answer Line forum.