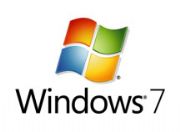 Windows 7 Starter Edition took some criticism with its three-application limit. Today, however, Microsoft announced on its WIndows Team Blog that it would be removing the three-application limit on Windows 7 Starter, and that Windows 7 Starter will be available worldwide for use on "small notebook PCs," which presumably means it'll be geared toward netbooks.
There were some rumblings earlier in the week that Microsoft would remove the three-app limit, but with today's anouncement, Microsoft made it official.
"We believe these changes will make Windows 7 Starter an even more attractive option for customers who want a small notebook PC for very basic tasks, like browsing the web, checking email and personal productivity," Brandon LeBlanc notes on the WIndows Team Blog.
Windows 7 Starter will still lack a number of features from the mainstream Windows 7 editions, such as the Aero Glass interface, various customization features (you can't change your desktop background in WIndows 7 Starter–a totally ridiculous limitation in my opinion), DVD playback, Media Center features support for multiple monitors, and various business-oriented features.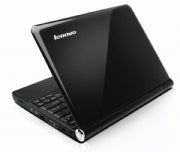 Given these limitations, Windows 7 Starter is still…well…basic, even without the three-app limit, and it likely won't appeal to users who will want to get something out of their netbooks beyond getting online and word processing. With the first Nvidia Ion netbooks hitting the scene—netbooks that can actually handle 1080p high-def video, by the way—netbooks will soon be able to do quite a bit more than get you online.
The good news, of course, is that all Windows 7 editions will run on netbooks, so you probably won't be stuck with Windows 7 Starter if you own a netbook.
What do you think? Is Windows 7 Starter is a good choice for netbook owners now that the three-app limit is gone? Leave a comment below with your thoughts.
Follow @pcworld on Twitter for more from the PC World staff.