Nvidia has launched a full scale assault on Intel's generally lackluster integrated graphics. Around 20 Nvidia Ion-based netbooks, all-in-one PCs, nettops and motherboards have been unveiled here in Taipei. At least two of which we already knew about, including Acer's AspireRevo mini desktop and Lenovo's IdeaPad S12 netbook.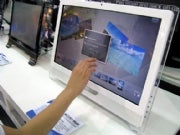 Nvidia is also showcasing a handful of partner-built 'Mobile Internet Devices' that use its Tegra 'computer-on-a-chip' platform. Though Intel categorizes MIDs as handheld devices, Nvidia is using the term more loosely; its line-up includes netbooks and a tablet PC. With carrier subsidies, Tegra-based laptops could start as low as $99 when launched later this year. They'll face competition from similar 'Smartbooks' using Qualcomm's rival, and also ARM-based, Snapdragon platform. To that end, Nvidia has already started work on Tegra II.
Meanwhile, the company is aiming its Ion platform at upcoming Windows 7 systems and, by year's end, hopes to place it in PCs that use Via's Nano processor, such as the just-announced Shuttle XS29 mini PC.
We'll have to wait and see which of the products below actually get some US game-time, but they sure look perrty.
Nvidia Ion Details:
– Support for Windows 7 and Windows Vista Home Premium – Low-power CPUs including Intel Atom, Intel Celeron, and Via Nano processors – 1080p HD video with 7.1 audio – DirectX 10 graphics – Accelerated video enhancement and transcoding using NVIDIA CUDA and DirectX
New products include:
All-in-One PC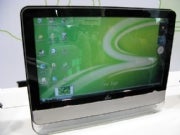 Asus EeeTop ET2002ECS Morph-I Flextronics Cobra-2 ICD Kitchen PC Pegatron All-in-one IPP7A-DF2 TCL All-in-one Ruiyi 1010 Netbook Lenovo IdeaPad S12 Telcast Notebook TL-1000N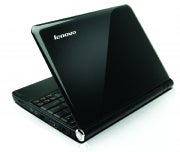 Weibu Notebook N10A Nettop / Mini Desktop PC Acer AspireRevo MSI Windbox D200 AsRock ION 330 Colorful iHTPC ECS 7AT-3L Flextronics Dove-2 Funtwist FION 330 Pegatron IPP7A-CP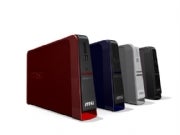 Motherboards ASUS C2N7A-I Pegatron IPX7A-ION Zotac ION-ITX
Nvidia Tegra Details:
– Support for WiFi, 3G and/or WiMax – 1080p HD video playback for up to 10 hours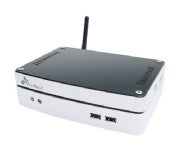 – Adobe Flash acceleration – Music playback for 25 days straight on one charge – Video games at 46 frames per second
New products include:
Netbook Compal Communications CN88 Mobinnova ViewBook N910 Pegatron Vivid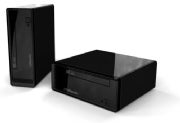 Wistron M5 Inventec Applications Corp. Rainbow
Tablet ICD Ultra Mobinnova Mabo
Visit PC World's Tech Events Info Center for all the latest news from Computex and E3 2009.