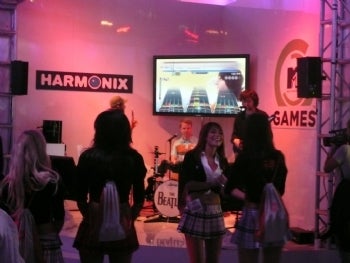 With so many Beatles fans out there, a lot of people want to know more about the hardware that The Beatles: Rock Band offers to help users morph into a Fab Four (or more, if additional mics are on hand). I had a chance to play with the new set today–and some marketing team got one thing right from the get-go: A couple of fan-girls in the crowd no doubt inspiring these guys to play harder.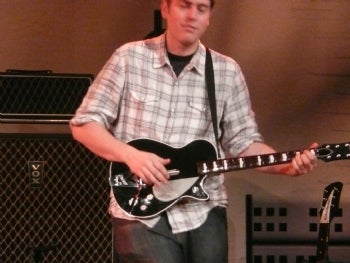 Okay, back to the topic at hand: the gear. As you may have heard, Harmonix and MTV Games have invited players to buy replicas of the moptops' gear: Lennon's Rickenbacker 325 guitar, McCartney's Hofner bass, and Harrison's Gretch Duo Jet guitar ($99 each).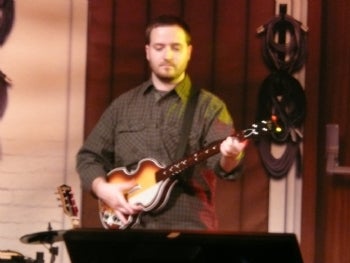 The replica instruments feel solid, with a fluid strum response (quite different from the clicker-clack of the Guitar Hero strum mechanism). You might even be tempted to try and choke up on some of the guitars. The Hofner bass feels a little odd, but then again, I've never played a real Hofner.
And now, for your listening (and viewing) pleasure, here's a video of some of the MTV Games/Harmonix crew closing out a demo with some style on the Xbox 360 version (will also be available on the PS3 and Wii come September). I recorded this clip on a Vado HD, but I'll shoulder the blame for any shoddy camera work.