Using a glove to play a game sounds like a great idea. Hey, it worked in The Wizard, right? Not quite. While console makers dabble with Webcams and new ways for you to interact with your games, this little PC gem hides in a corner of the show floor.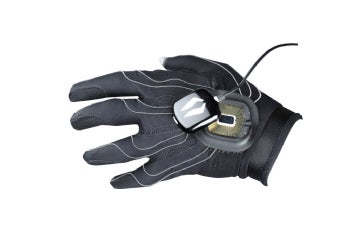 Peregrine is essentially a PC input device with a bunch of shortcut buttons located at key points along the fingers of the glove — 30 buttons in all. For example, touch your thumb and tip of your index finger together and you can cast a fireball. Or macro a bunch of commands to that fingertip. If you don't want to use the Peregrine with games, you could configure it to work just as easily with PhotoShop or with video-editing suites. But the manufacturer's main thrust for the glove is games first, everything else later (though the military did contact the company to use its glove tech for next-generation soldiers).
The glove itself is quite comfortable, with just the right amount of venting to keep my hand from overheating during testing — perfect for long sweaty sessions. (I was told that the Peregrine is made of military-grade conductive metal). Another neat design feature is the magnetic breakaway USB pods that attach to the glove. No accidentally ripping the wire out: This thing works like the power plug on a MacBook. And the effect enhances the Peregrine's aura of sci-fi chic, so it's a win on two levels.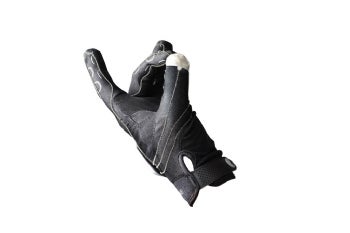 The only gripe I have right now is that the Peregrine doesn't offer enough control for my Minority Report-computing dreams. It consists of a series of well-designed command buttons — which is all well and good — but I'm waiting for a true precision-pointing mouse replacement, too. The company that can deliver the goods first, wins. The Peregrine is available for preorder now at $100, but the price will rise to $130 this fall when the product launches. If you're an MMO fiend or are seeking an edge in StarCraft II, it could be worth a look. Or be ready for the day when someone makes a Spider-Man PC game that involves positioning your hand like this to shoot webs.