The marketing geniuses in Redmond are at it again. From the folks who brought us "Zune," "Bing," and "MSN Search Toolbar with Windows Desktop Search" comes a new name for the venerable netbook.
Digitimes reports that Microsoft will refer to netbooks as "low cost small notebook PCs," according to Microsoft's Steven Guggenheimer.
Try saying that ten times fast.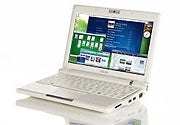 Microsoft's rationale for the name-change? A netbook can do more than just get you online, so it should be called something else. There's no arguing that—some new netbooks hitting the market can even handle 1080p video, thanks to a bolstered graphics system.
But by Microsoft's logic, "smart phones" should be renamed "pocket-sized handheld computing devices" since smart phones today do so much more than make phone calls and handle your appointment calendars. And "game consoles"? More like "home theater multimedia playback and gameplay consoles." To arbitrarily change a product category's catchy, memorable name to something ridiculous and jargony seems to make no sense at all.
Something else behind the name change?
Digitimes notes there may be another reason for Microsoft's lousy new name for netbooks beyond mere excess verbiage: "The new definition will require mid-range to high-end mini-notebooks, which may fall into the netbook category because of their size, to adopt higher-end versions of Windows 7, added the market watchers."
Microsoft is repositioning Windows 7 Starter (now without the pesky three-app limit!) for use on netbooks—excuse me, low-cost small notebook PCs.
Given Windows 7 Starter's ridiculous restrictions, there's a good chance that if you want to do anything with your low-cost small notebook PC (ahem) other than get online (like, say, change your desktop picture), you'll probably want a different version of Windows 7 anyway.
But if Microsoft is indeed planning to define the netbook category based on screen size to sell more expensive versions of Windows, it can't possibly turn out to be a good thing.
Remember the UMPC
The last time Microsoft tried to define a category by screen size was with the UMPC—handheld computers that aren't quite notebooks (or netbooks for that matter), but were too big to fit into your pocket. UMPCs haven't sold well for a variety of reasons: their screens are too small for Windows, they lack keyboards, and they're awkwardly-sized.
Had Microsoft not limited UMPCs by screen size, we might have seen a UMPC-based 12- or 13-inch touchscreen tablet that would've beaten the rumored Apple media pad to market by several years. And who knows, maybe such a device, with an intriguing enough hardware and software package, would've been a strong seller. Instead, UMPCs are effectively consigned to the dustbin of tech history.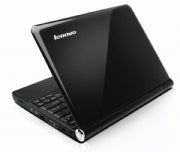 The netbook category has grown and evolved organically over the last couple years, and there still isn't a clear definition for "netbook". Even here in the PC World offices we debate what makes a notebook a netbook. And you know what? That's okay. But trying to define the category on screen size merely to up-sell customers to a better (read: more expensive) version of Windows would do nothing for Microsoft, and would give Linux another opening.
So Microsoft, if you you know what's good for you and what's good for consumers, please don't try to define the netbook. Leave it alone.
Follow us on Twitter @pcworld for your daily tech fix, 140 characters at a time.