The Nintendo DSi comes with a low-rent digital camera built into the lid that delivers decent little images. You don't expect to do much with a 0.3-megapixel lens, though, and you aren't exactly going to consider it your go-to, everyday camera.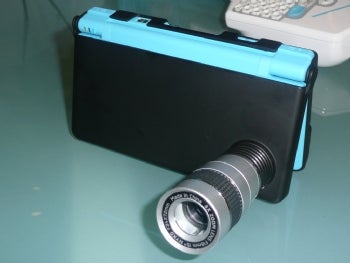 Nyko's solution: Take the whole "portability" part out of a handheld game device and force it to be something it's not. Yay! The Zoom Case is basically a plastic cover that slips over your DSi, with a big, grooved hole where the external camera is mounted. Screw in the accompanying 8X-optical-zoom lens, and you're ready for business–the business of taking jittery, 640-by-460-pixel images. With this huge, honking proboscis now jutting from the back of the thing, it's shaky, so if you were ever hoping to snap a shot of a buddy with any subtlety, this is not your ideal choice.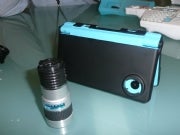 But I'm sure the folks in the gaming paparazzi demographic–all two of them–are going crazy for this contraption. And maybe they'll buy it later this year for somewhere between $20 and $40 (final price not set yet).