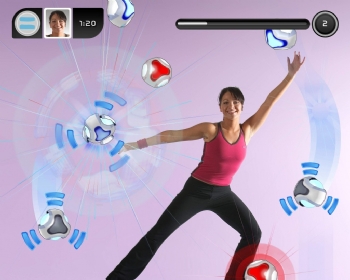 Nintendo's Wii did motion control way before Sony's PlayStation 3D motion wand and Microsoft's Xbox 360 controller-free motion sensor, right? But wait, didn't Sony's Eye Toy show up back in 2003, years before Nintendo's wireless remote and nunchuck? Wait again: Didn't Nintendo's Power Glove beat all decades ago, when it splashed on-scene in 1989?
"The fact that both [Sony and Microsoft] are looking at getting the gamer off the couch, taking advantage of motion control, and getting them to control the game by moving their body shows that they have looked at what we have done with Wii," said Miyamoto, reacting to Microsoft and Sony's E3 motion control demos in an interview with BBC News. "And now they are moving in the same direction. To that end we are very flattered."
As they say, flattery will get you nowhere, but so might claiming to be flattered as a public relations strategy. I realize Miyamoto's untouchable as game icons go, but his comments to the Beeb seem a little tired. "Flattered," you may recall, is the same verb Nintendo invoked back in September 2008, when Microsoft's New Xbox Experience launched with "avatars." As if invoking abstract representations of players in a digital environment were a new thing.
Did Nintendo popularize motion control? Maybe. Surely the company deserves plaudits for beating the snot out of gloomy pundit prognostications during the Wii's early days. Also: For getting players who never thought they'd pick up a controller to behave in ways that'd otherwise require half a dozen rum and cokes and the sloppy waning hours of a wedding reception.
But for all the Wii's ballyhooed success, it's important to bear in mind that Sony's Eye Toy has, to date, sold an impressive 10 million units worldwide–respectable numbers considering it's an add-on that only works with a handful of games.
As for the Power Glove, it wasn't even a first-party product, but a third-party peripheral that sold poorly in the U.S. (around 100k units) and which everyone tends to remember thanks to the Nintendo informercial/movie, The Wizard.
Credit where credit's due. Sony's Eye Toy was first, this side of the century, to raise the motion-control flag. So while I'm inclined to give Nintendo full honors for raising the bar, I'm not sure who's really earned the right to be "flattered" here.
For more gaming news and opinion, point your tweet-readers at twitter.com/game_on.